Mind the Tech NYC
Israeli Urban Insight Company Madlan Launches Pilot in New York
The U.S. branch, called Localize.city, will attempt to help urban dwellers answer a most important question: where should I live?
Buying a house or an apartment is the largest financial deal most people will undertake during their lifetime. But even after contracting an appraiser, talking with the neighbors and taking a look around, there are many unknowns involved in such a pricey venture. Will a high-rise be built nearby a few years in the future, blocking the view? Will the comfortable public transportation layout change? Is the air quality set to worsen due to increased traffic?

For daily updates, subscribe to our newsletter by clicking here.

This is the largest consumer problem the internet has yet to solve, Asaf Rubin, the CEO of Israel-based urban insight company Madlan, said in an interview with Calcalist conducted last week during the Mind the Tech conference held in New York.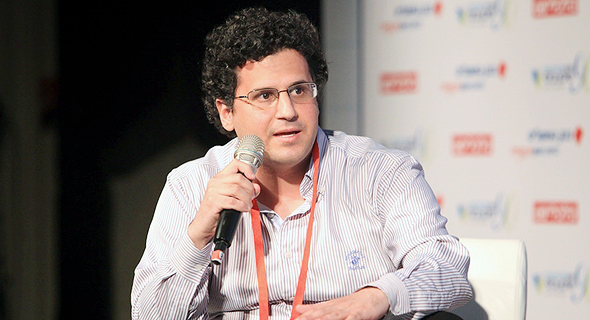 Madlan CEO Asaf Rubin. Photo: Aner Green

Established in 2012, Madlan attempted to fill the void in Israel by providing relevant real estate data such as urban price trends, local school rankings, a neighborhood's social ranking, and reviews from residents.

Now the company is launching a branch in the U.S. with a new, artificial intelligence and big data-based platform called Localize.city, currently available only on mobile. The service will launch in New York initially, and then expand to 7-10 other cities, such as Boston, Chicago and Miami. Mr. Rubin explained that the technology was developed specifically for the infrastructure of variable metropolises, using a data engine that draws information from thousands of public, commercial and private databases and from social networks.




The platform, released in a soft launch a few weeks ago, provides information about addresses in all five New York boroughs. According to Mr. Rubin, it can provide 20-30 insights for each address, both positive and negative.

Steven Kalifowitz, formerly director of brand strategy, APAC and Japan at Twitter, is the president of Localize.city as of September 2017. He says the company already has indications that New Yorkers are interested in the insights the platform has to offer. Via Facebook, Localize.city offered people the opportunity to learn about their residence, he explained. 80% of those who viewed one piece of information viewed more, and 20%-30% of users viewed all insights available.