B2B Marketing Intelligence Company CaliberMind Raises $3.2 Million in Seed
The Boulder, Colorado-headquartered company develops software that automatically coordinates, analyzes, and streamlines customer data from various sources
Business-to-Business Marketing Intelligence Company CaliberMind UX Inc. has raised $3.2 million in seed, the company announced Tuesday. The round was led by Newark Venture Partners and Moscow-based Buran Venture Capital.

For daily updates, subscribe to our newsletter by clicking here.

Established in 2016 by Israel-born Raviv Turner and Oren Zamir and headquartered in Boulder, Colorado, CaliberMind offers an artificial intelligence and machine learning-based customer data software to clients engaged in B2B marketing. The company's software automatically coordinates, analyzes and unifies customer data sets collected from varying channels, including advertising, website, marketing, and sales systems. CaliberMind is an alumnus of New York-based accelerator ICONYC Labs.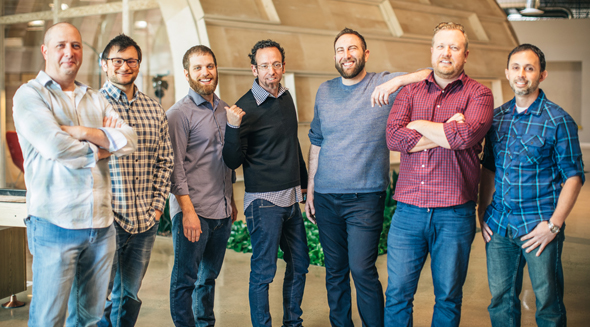 CaliberMind team. Photo: PR

"Unlike existing marketing data management and analytics solutions that are time-consuming, costly and require IT support, CaliberMind was built from the ground up to self-serve the modern B2B marketer," CaliberMind's CEO Mr. Turner said in a statement. The software enables marketers to "quickly diagnose and fix core data gaps, develop a 360-degree view of target accounts, build refined campaign audiences and activate multi-channel campaigns," he added.

CaliberMind will use the funding to accelerate its product development, its AI and machine learning capabilities, and to scale up its marketing sales activities, the company said in a statement.

CaliberMind also announced two new hires: Chris Nixon as vice president of marketing and Eric Westerkamp as vice president of sales.