Israel Approves $264 Million National Digital Health Program
In January, Israeli Prime Minister Benjamin Netanyahu revealed the plan to build a national personalized health system in Israel while attending the annual meeting of the World Economic Forum in Davos
The Israeli government on Sunday approved a plan to build a national personalized digital health system in the country. The five-year program will have a budget of $264 million (NIS 922 million).

For daily updates, subscribe to our newsletter by clicking here.

In January, Israeli Prime Minister Benjamin Netanyahu first discussed the plan in Davos, Switzerland, during the annual meeting of the World Economic Forum there. Mr. Netanyahu met with Bill McDermott, CEO of multinational enterprise software company SAP SE, and had offered him to collaborate on the unnamed project.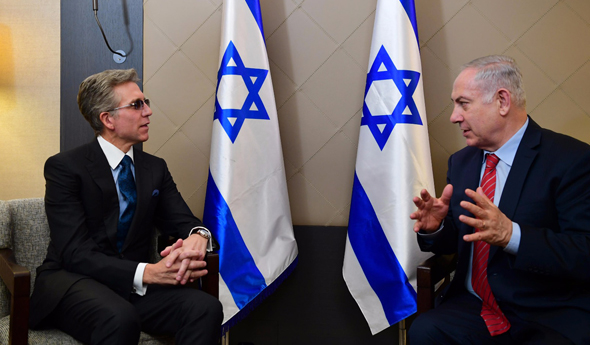 Bill McDermott, CEO of SAP SE, and Benjamin Netanyahu. Photo: Amos Ben Gershom

In a post to his official Facebook page in January, Mr. Netanyahu discussed the plan, saying, "this is an initiative that I am promoting with the goal of creating another engine of growth for Israel. Israel is the world's pioneer in this field. I am happy to inform you that the revolution is on its way."

As part of the plan, the Israeli government will act to advance medical research by regulating the digitization and sharing of patient data, and by promoting and financing collaboration with local startups focused on digital health.

Out of the $264 million budget, $177 million would be invested in establishing digital infrastructure for medical research, and $64 million would go to support research and development in Israeli academia and the local tech sector. Remaining funds would be invested in digital health regulations and grants and academic scholarship.