Trading Firm Plus500 Facing $29 million Class Action Lawsuit
A user in Israel, where the company is based, is accusing Plus500 of deliberately freezing his account after the Brexit referendum to prevent him from making profitable trades
A lawsuit filed Sunday in Israel alleges that Plus500 Ltd., a London-listed financial trading company, selectively paused service customers in order to prevent them from selling options they had purchased.

For daily updates, subscribe to our newsletter by clicking here.

The plaintiff, Asher Torgeman, 58, is seeking class-action status and NIS 100 million (around $29 million) in damages, according to a filing with the Tel Aviv District Court.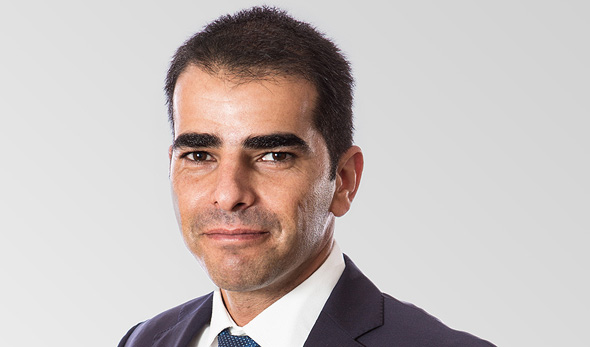 Plus500 CEO Asaf Elimelech. Photo: PR

Based in Israel, Plus500 lets users trade in financial derivatives called contracts for differences. Plus500's users try to make money from fluctuations in the prices of stocks, wares, indexes, foreign currency and exchange-traded notes. The company acts as a third party broker collecting fees and also offers its own contracts for differences, making money when the customer is in a losing position.

Last year, the company, the main corporate sponsor of the Spanish soccer team Atlético Madrid, reported revenue of $437 million. It has customers in more than 50 countries.

Mr. Torgeman's lawsuit claims that in the correspondence from Plus500, the company admitted to having deliberately paused trading in his account and in that of other users.

"(Plus500) is refusing to provide a full explaining for having paused trading in its system," Mr. Torgeman's attorney, Hanoch Ehrlich, said in an interview with Calcalist. "The company's version of events keeps getting changed and refined. It's been amended four times with the final claim being that trading was paused because of reliable market prices were not available."

Plus500 said on Sunday that it had yet to receive a formal notice of the lawsuit. "If we receive it, we'll study it and respond accordingly," the company said.

Mr. Torgeman's case involves trades he made ahead of the Brexit referendum. He says he anticipated that the vote to leave the European Union would trigger a drop in the DAX stock market index and decided to purchase put options.

The day after the referendum, Mr. Torgeman sought to sell 12 options but was blocked from doing so by Plus500's system. In that same moment, he found, options that showed a loss, remained open for trading.

An active trader on Plus500 since 2012, Mr. Torgeman contacted the company to complain. Plus500 provided no explanation but said it would credit him with 1,638 euros, an offer described as a gesture of goodwill to a long-time customer.

In the first stage of a class-action lawsuit, a plaintiff asks the court to recognize a certain group of individuals as a class. If the court accepts Mr.Torgmen's claim, the case will come to include all Plus500 customers whose trading was deliberately halted in the past seven years.