Israel Launches Tech Internship Program for Eastern European Students and Entrepreneurs
The program, set to launch in 2018, will see students and tech entrepreneurs from Hungary, Slovakia, the Czech Republic, and Poland intern in Israeli tech companies and startups
Israel is launching a tech training and internship program for Eastern European students and entrepreneurs, Israel's Ministry of Foreign Affairs said in a statement earlier this month. As part of the program, set to launch in 2018, people from Hungary, Slovakia, the Czech Republic, and Poland will be invited to intern in Israeli tech companies and startups.

For daily updates, subscribe to our newsletter by clicking here.

The program will offer 2-3-week training sessions, later expanding to offer internships of up to six months, Andy David, director of innovation, entrepreneurship and technology at the Ministry of Foreign Affairs, said in a phone interview with Calcalist on Monday.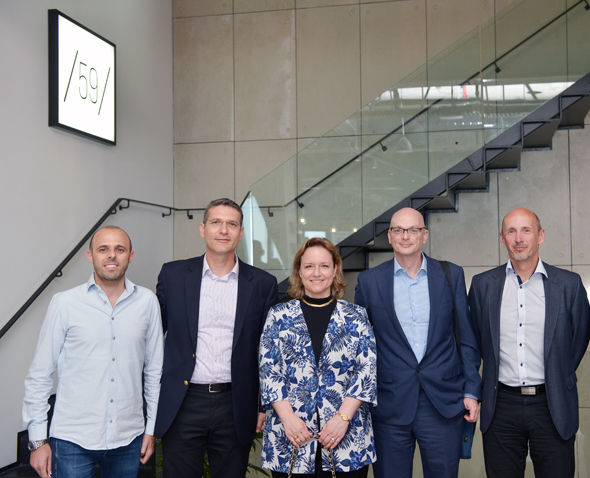 The Eastern European delegation to Israel. Photo: Yossi Seliger

Earlier this month, a delegation of representatives from the four countries arrived in Israel in order to finalize the deal. During their visit, the representatives met with Israeli startups working out of Labs, a coworking space in Tel Aviv.

Participants in the program will receive partial funding for their stay and expenses, but will be working as volunteers at the companies.

Israel is already running a similar program in collaboration with Germany, which is funded either by the participants themselves or by German authorities. Another program, for interns from Greece and Cyprus, is also being finalized, and will receive its full funding from Israel, Mr. David said, adding that collaboration with these countries has "strategic importance."