Deutsche Bank to Establish Israeli Technology Center, Says CEO
CEO John Cryan discussed the bank and the state of the wider economy during a visit to Israel
Deutsche Bank AG will establish a technology center in Israel, Deutsche Bank CEO John Cryan said in a conference in Tel Aviv Thursday.

For daily updates, subscribe to our newsletter by clicking here.

Mr. Cryan did not elaborate on the exact nature of the center to be opened in the country.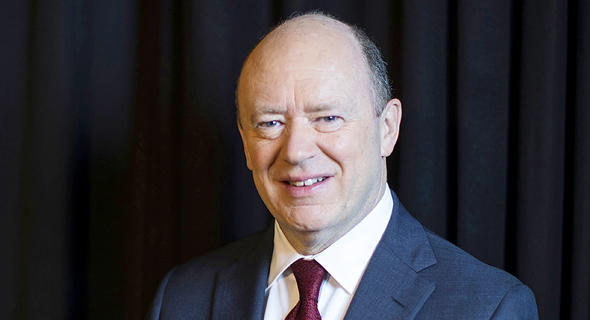 Deutsche Bank CEO John Cryan. Photo: Bloomberg

Deutsche Bank is not the first financial institution to start a technology program in Israel. In 2011, Citibank opened a research and development center in the country and since 2013, it has been operating a cybersecurity and fintech startup accelerator in partnership with the Israeli Ministry of Finance. U.K.-headquartered global banking company Barclays PLC has been running a Tel Aviv fintech accelerator program since 2016, and a research an engineering center since 2011. Earlier this month, Barclays said it is expanding its Tel Aviv activity. U.S-based J.P. Morgan opened an innovation center in Israel in 2016. In February, credit card company Visa Inc. announced it is planning to open a technology scouting operation in Israel.

Deutsche Bank operates innovation labs in New York, Silicon Valley, Berlin Frankfurt, and London. The labs, which offer a mentorship program for startups, focus, among other things, on cybersecurity, artificial intelligence, cloud computing and digital retail banking.

Germany has a strong automotive industry and the scope of Israeli innovation in the field makes Israel a promising investment for a German bank, Mr. Cryan said, adding that the bank intends to deploy more resources and capital in Israel.

In 2017, Deutsche Bank reported a net operating loss of 735 million euros (approximately $906 million). This is the fourth year in a row that the bank has reported losses. Last year, Mr. Cryan received an annual salary of 3.4 million euros (approximately $4.2 million) after taking a 400,000 euros (approximately $493,000) pay cut.