Fintech Company Broadridge Buys Enterprise Communication Startup ActivePath
The company intends to turn ActivePath's Israeli offices into its local outpost, says ActivePath CEO
NYSE-listed fintech company Broadridge Financial Solutions Inc. is acquiring enterprise communication startup ActivePath, the company announced Tuesday. The financial terms of the deal were not disclosed.

For daily updates, subscribe to our newsletter by clicking here.

Established in 2013, ActivePath has corporate headquarters in New York with a search and development center in Israel. The company's browser-based platform enables banks, brokers, healthcare providers, and other billers to quickly turn HTML applications typically found on websites and apps into an interactive, personalized email. The company employs 15 people and has raised $4 million to date.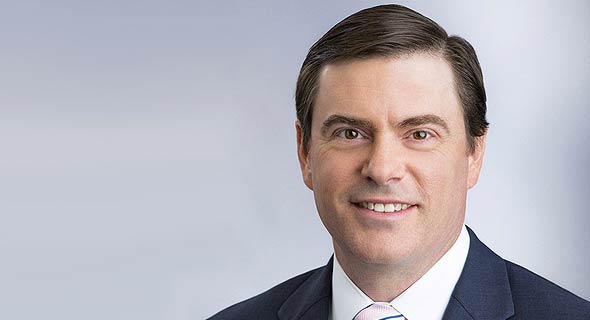 Doug DeSchutter, president of Broadridge's customer communications. Photo: Broadridge Financial Solutions Inc.

This is Broadridge's first acquisition in Israel, and the company intends to turn ActivePath's offices into its Israeli outpost and use it as a gateway to the Israeli market, ActivePath CEO Avi Weiss told Calcalist in a Tuesday interview. "We've been working with Broadridge for the past three years, it's not something that happened in a day," he said. "We've gotten to know one another and we see a synergy not only on a technological level but also on a personal one."

Spun off human resources company Automatic Data Processing LLP into an independent company in 2007, Broadridge provides clients in the finance industry with services that include client engagement, risk management, communication and data and analytics. The company has a market capitalization of over $8 billion and processes more than $5 trillion in fixed income and equity trades daily, according to its website.

"Despite consumers' interest for all-things digital, many brands struggle to create a compelling digital experience and convert their customers from print communications," said Doug DeSchutter, president of Broadridge's customer communications, in a statement. "Broadridge continues to invest to accelerate the digital transition for our clients and their customers."