Israeli Uber Executive Lior Ron Leaves Company
Mr. Ron is the co-founder of self-driving truck company Otto, acquired by Uber in 2016
Israeli Uber exe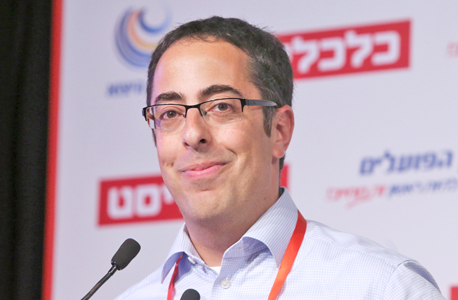 Lior Ron. Photo: Zvika Tishler

cutive Lior Ron has left the ride-sharing company, CNBC reported on Wednesday. Mr. Ron is the co-founder of self-driving truck startup Ottomotto LLC, widely known as "Otto."

For daily updates, subscribe to our newsletter by clicking here.

Otto was founded in San Francisco in early 2016 and acquired by Uber that same year for $680 million.

According to his LinkedIn page, Mr. Ron had been serving as head of Uber Freight since September 2016.

A second Otto co-founder, former Google engineer Anthony Levandowski, was fired from Uber in May 2017. Mr. Levandowski played a key role in a lawsuit that Alphabet Inc. subsidiary Waymo filed against Uber in 2017. Waymo, an autonomous car company, accused Mr. Levandowski of stealing documents containing Waymo trade secrets. The lawsuit was settled in February when Uber agreed to pay Waymo $245 million.

Last week, Uber suspended its autonomous driving tests following a fatal car crash in Arizona involving one of the company's autonomous test vehicles.

In a comment to CNBC on Wednesday, Uber said that the company remains fully invested in the future of Uber Freight, but did not comment on Mr. Ron's departure.

Earlier on Thursday, Mr. Ron published a post on his Facebook page, saying that he was "not personally working" on Uber's autonomous technology.