Interview
Companies Should Ask Users What They Want to Pay For, Says Houzz CEO
Adi Tatarko, co-founder, and CEO of Palo Alto-based home remodeling and design company Houzz, believes entrepreneurs should hold off on monetization until they figure out what their users need and are willing to pay for
Tech companies should let users decide what they want to pay for, and not decide for them, says Adi Tatarko, co-founder, and CEO of Palo Alto-based home remodeling and design company Houzz Inc.

For daily updates, subscribe to our newsletter by clicking here.

Ms. Tatarko and Alon Cohen, an Israeli-born married couple who moved to Palo Alto, founded Houzz in 2009 as an answer to issues they encountered when designing their own home and had trouble communicating their vision to the right professionals. Houzz is a web and mobile app service that allows users to communicate with home improvement professionals, receive proposals and estimates, browse for homeware from over 20,000 retailers, and create augmented reality simulations to see how the products and designs will look in their own home.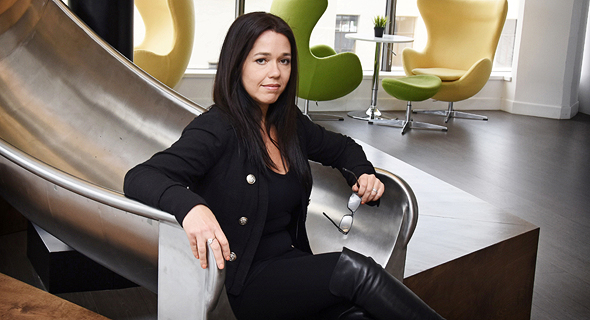 Houzz co-founder and CEO, Adi Tatarko. Photo: Carla Duharte Razura

In June, Houzz completed a $400 million funding round with a $4 billion valuation, bringing its overall funding to over $613 million. Existing investors in the company include Sequoia Capital, Kleiner Perkins Caufield & Byers, ICONIQ Capital and Zeev Ventures. Houzz currently operates through offices in the U.S., London, Berlin, Sydney, Moscow, Tokyo and Tel Aviv.

Speaking in an interview with Calcalist last week, Ms. Tatarko said that when she and Mr. Cohen started the company, they decided to hold off on monetization until they figure out what their users need and are willing to pay for. "We were first approached by service providers that said they needed access to more local homeowners and were willing to pay for it," Ms. Tatarko said. Later, she added, people contacted them to locate specific homeware products they were interested in buying, and, so, they added a direct purchase option instead of sending them to other sellers. "You have to listen to your community," Ms. Tatarko said.

Developers also have to know when to let go of features, Ms. Tatarko said. "Sometimes you feel a feature could be amazing, and it just isn't," she said, adding that it is hard to decide to pull the plug on something that a lot of work has been put into.