Nvidia Uses Mellanox Technology in Its New DGX-2 AI System
DGX-2 uses eight Mellanox ConnectX port adaptors capable of providing 1,600 gigabits per second of bi-directional data
Nvidia Corporation is using InfiniBand and Ethernet technology developed by Israel-based chip company Mellanox Technologies Ltd. in its latest DGX-2 artificial intelligence system, announced late last month, Mellanox announced Monday.

For daily updates, subscribe to our newsletter by clicking here.

DGX-2 uses eight Mellanox ConnectX port adaptors capable of providing an overall of 1,600 gigabits per second of bi-directional data. Much like its predecessor DGX-1, which also uses Mellanox's adaptors, DGX-2 uses GPGPU (general-purpose computing on graphics processing units) for deep learning applications.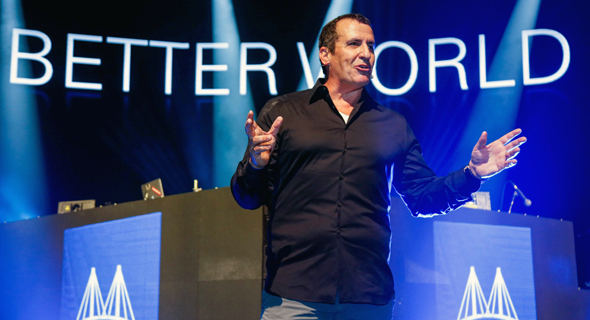 Mellanox CEO Eyal Waldman. Photo: Moo films Production

Founded in 1999 and headquartered in Yokne'am Illit, a town in northern Israel, Nasdaq-traded Mellanox develops electronic components that facilitate the transfer of data between servers and storage devices. In January, Mellanox reported annual revenues of $864 million for 2017. Non-GAAP net income per diluted share was $2.28 in the fiscal year 2017.