Smart Cars to Revolutionize Real Estate and Other Industries, Says GM Executive
Gil Golan, the director of General Motors' Israeli technology center, believes space will open up in large cities as multi-laned roads, parking spaces and gas stations become obsolete
Smart cars will revolutionize the way we handle real estate, insurance and even free time, says Gil Golan, the director of General Motors' research and development center in Israel. Speaking in an interview with the "30 Minutes or Less" podcast hosted by Microsoft ScaleUp TLV, which aired on Calcalist in March, Mr. Golan said that sophisticated and efficient transportation systems will change numerous aspects of human life and have wide-reaching effects on different industries.

For daily updates, subscribe to our newsletter by clicking here.

In a world where transportation is tailor-made for the specific needs of a certain city or community, you can have one or two cars for every ten cars you have on the road today, Mr. Golan said. "Smart, well-managed transportation eliminates the need for a large number of vehicles," he said, adding that there will no longer be a need for as many multiple lanes, gas stations, and parking spaces. "All of the sudden premium locations in the city center will become available."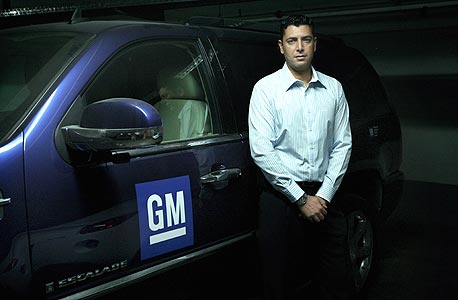 Gil Golan, the director of General Motors' Israel technology center. Photo: Amit Sha'al

People letting go of the wheel will significantly bring down the number of car accidents, especially deadly ones, and this will translate to billions of dollars in losses for the insurance and automotive maintenance and repair industries, Mr. Golan said. According to him, this will also make traffic lights obsolete.

Another question Mr. Golan is interested in is what people will do with all the free time they will now have during their commute. They could watch a movie or catch up on last minute work, all in their own private acoustic bubble, so they will not disturb other passengers, he said.

In October, Calcalist reported that Israel intends to allow General Motors to test its autonomous cars on public roads in the country, citing senior Israeli Ministry of Transportation executive Avner Flor.

The 30 Minutes or Less podcast, which launched in 2017, is hosted by Navot Volk, the managing director of Microsoft ScaleUp TLV, and tech entrepreneur Aviv Frenkel. The two interview tech founders, investors, and other key members of the Israeli tech ecosystem.