Denso Launching Automotive Research and Development Center in Israel
The Japan-headquartered company will seek out partnerships with Israeli startups that are focused on autonomous driving, cybersecurity, and artificial intelligence
Denso Corporation, one of the world's major auto parts suppliers, will open in April a research and development center in Israel that will focus on autonomous driving, cybersecurity, and artificial intelligence, the company announced Wednesday.

For daily updates, subscribe to our newsletter by clicking here.

Denso will seek to increase its technological know-how by striking partnerships with Israeli startups, the company said in a statement. Israel is home to nearly 400 automotive startups, according to a database of startups maintained by Tel Aviv-based non-profit Start-Up Nation Central.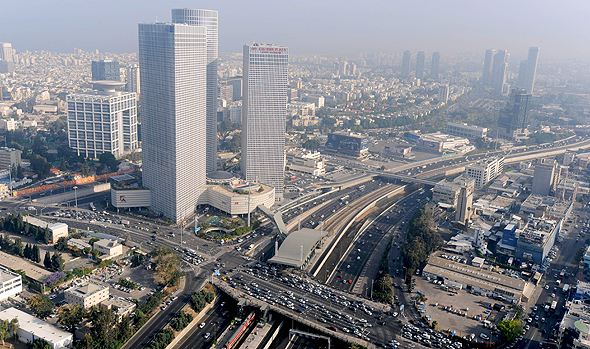 The Tel Aviv skyline. Photo: Bloomberg

The new development center will be modeled after a "Satellite R&D Base" that Denso established last year Helsinki, Finland.

Denso hopes to "build on (Israel's) surge in innovative technologies in fields spanning cybersecurity, telecommunications, AI, sensing, and software," a statement from the company said, adding that companies from Israel "are expected to play a major role in global innovation across a number of fields."

Headquartered in Kariya, Japan, Denso employees 150,000 people across 38 countries. All major automakers use Denso products in their vehicles. The company reported annual sales of $40.4 billion at the end its last fiscal year.

With its announcement, Denso has become the latest in a series on automotive companies to establish a presence in Israel and seek out locally developed technology in recent years.

In the past two years, automakers Hyundai, Skoda, SAIC, Renault-Nissan, and Daimler opened research and development centers in Israel. Among Tier 1 auto parts makers, Denso was preceded by Harman, Intel, and Bosch.

The past few years have also been marked by major investments by the global auto industry in Israeli startups. The largest deal was Intel's acquisition of Mobileye last year for $15.3 billion. Other major deals include Volkswagen's $300 million investment in ride-hailing startup Gett in 2016; public transit app developer Moovit raising $133 million from investors including BMW and Intel; car data broker Otonomo raising 25 million from Delphi, the U.S.-based car parts maker, in 2017; and shuttle-based carpooling startup Via raising 250 million in a 2017 round led by Daimler.