3D Printing Company Stratasys Announces Spinoff
The Israeli company established Vulcan Labs to advance innovation of 3D printing additive manufacturing
Nasdaq-listed 3D printing company Stratasys Ltd. announced on Tuesday the establishment of Vulcan Labs, Inc., which is being spun-off from Stratasys to focus on additive manufacturing for powder-bed fusion (PBF), a technique of 3D printing with metals and other conductive materials.

For daily updates, subscribe to our newsletter by clicking here.

Vulcan Labs is based on the 2014 acquisition of 3D additive manufacturer Harvest Technologies Inc. David K. Leigh, the founder and CEO of Harvest Technologies, will serve as CEO of Vulcan Labs. The company is headquartered in Belton, Texas.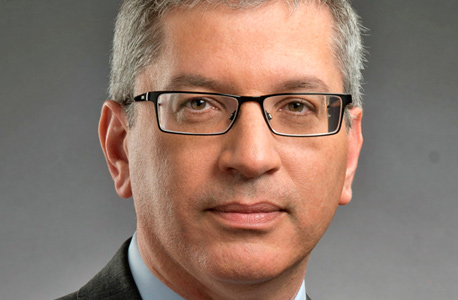 Stratasys CEO Ilan Levin. Photo: Yoram Reshef
In a statement, Mr. Leigh said that the newly formed company will work to strengthen the production ecosystem across additive manufacturing. "Our team will bring a unique perspective to solving many of the issues from an end-user perspective," he said.
"Vulcan's best-in-class team has both the experience and technical know-how necessary to bring PBF into real-world production—a vision perfectly aligned and complementary to our other activities in this space, including Stratasys Direct Manufacturing and our investment in LPW," Stratasys CEO Ilan Levin said in a statement. "To provide Vulcan with the best path to achieve its vision, we decided to form a new and independent entity, with Stratasys as an equity stakeholder."
Established in 1989 and dually-headquartered in Minnesota and Rehovot, a town south of Tel Aviv, Stratasys manufactures 3D printers and production systems for various industries including aerospace, automotive, healthcare, and consumer products.
Investor hype in late 2013 and early 2014 sent Startasys' value soaring to billions of dollars, only to be brought down by lower than expected consumer sales, causing a widespread crash in 2014. Between September 2014 and February 2016, Stratasys' stock price dropped almost 90%.
Over the course of two years, the company shed 17% of its workforce, bringing the company's overall headcount to around 2,260 people by the end of 2017. In its recent reports, Stratasys forecasted annual revenues of $670 million to $700 million for the fiscal year 2018 and GAAP net loss of $41 million to $25 million.