Apple Developing its Own Power Management Chips, Report Says
The move toward an in-house design for one of the iPhone's core components aligns with the plan described by Apple's chip chief Johny Srouji in an interview with Calcalist last month
As soon as early 2018, Apple's iPhones will come installed with power management chips that the company is designing in-house, Nikkei Asian Review reported Thursday, citing anonymous sources.
For daily updates, subscribe to our newsletter by clicking here.
The news aligns with Apple's plan to decrease dependence on vendors as outlined by the company's chip chief Johny Srouji in a far-ranging interview with Calcalist last month.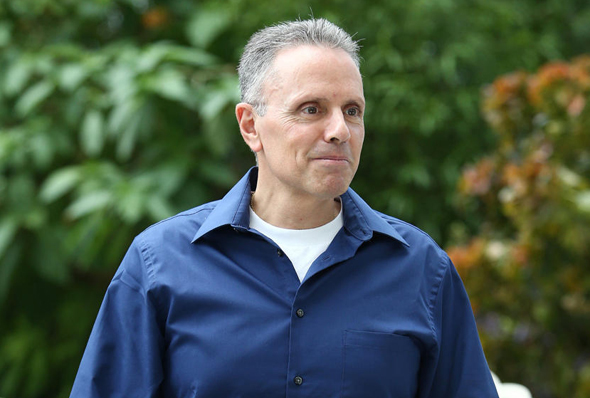 Johny Srouji, Apple's senior vice president of hardware technologies. Photo: Orel Cohen

U.K.-based Dialog Semiconductor PLC, Apple's current power management chip vendor, saw its stock price plunge by 19% on the Frankfurt Stock Exchange after the Nikkei report. Dialog depends on its contract with Apple for 74% of its revenues.

Functions such as charging, battery management and energy consumption are run by an iPhone's power management chip, which is one of the core component of a device along with processors, memory chips and modems. Apple's new design will offer the best battery chip performance in the industry, decreasing the rate of power consumption in iPhones, Nikkei reported.

Nikkei quoted an unnamed source as saying Apple will install its own power management chips in about half of all iPhones starting next year but a second source said the move could be delayed until 2019.

Apple will outsource manufacturing of the new chip to Taiwan Semiconductor Manufacturing Co., according to the report.

Designing power management chips in-house represents Apple's latest push into silicon. The company already designs core processors for its devices, as well as fingerprint chips. The iPhone X model includes the Apple-designed A11 bionic neural engine chip, which is in charge of facial recognition and other advanced machine learning algorithms. The company also announced in April it would make its own graphics processor in a year and a half or two years, which triggered a collapse in the stock of its supplier.

These chips fall under the purview of Mr. Srouji who is Apple's senior vice president of hardware technologies, and its likely that he is supervising the teams working on the new power management chips. Mr. Srouji told Calcalist last month that consolidating the development of silicon components within Apple carries risks because of the long-term investment required. But Apple is best positioned to read where the market is going, he added.

"There is a fine balance between 'you want to do everything,' and 'you want to make sure that everything that you deliver into the product is as good as it gets," Mr. Srouji said in the interview. "Apple is about focus. We focus on the things where we're going to just double-down and deliver," he added.

"We are doing more and more, and we think carefully about what we want to do versus buy," he said."We have better knowledge versus external chipmakers about where things are going to end up. Since we own the silicon, we own the software, the operating system and everything else, we deliver, always. We deliver for the exact specification of iOS and nothing else. We don't have to worry about other operating systems."