Direct Flights Between Brazil and Israel to Begin in December
Chilean airline LATAM will offer three weekly flights inaugurating the only route connecting Israel and South America
Chilean airline LATAM will offer direct flights connecting Tel Aviv and Sao Paulo, Brazil, starting in December, inaugurating the only direct route between Israel and South America, Israel's Ministry of Tourism announced last week.

For daily updates, subscribe to our newsletter by clicking here.

Three weekly flights will depart from Santiago, Chile, and make a stop-over in Sao Paulo before reaching Tel Aviv's Ben Gurion International Airport. Israel's tourism ministry will provide the South American airline with a one-time grant of 750,000 euros, as part of a program to encourage the opening of new routes to the country.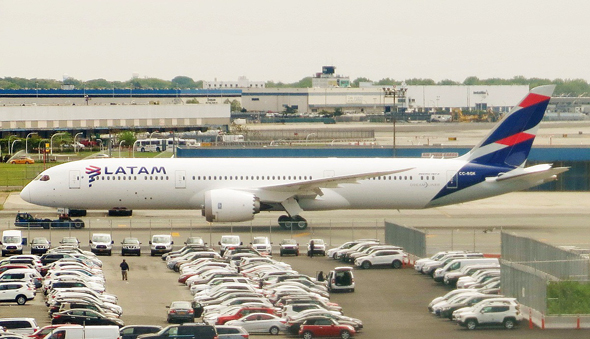 A LATAM plane

"The opening of a direct route connecting Brazil and Israel is a significant accomplishment and a product of a policy aimed at opening up new tourism markets to Israel," Yariv Levin, Israel's minister of tourism Yariv Levin said in a statement. "The new route will boost the growing momentum of tourism coming from this region to Israel. The flights will also shorten the travel time for thousands of Israeli travellers who visit South America each year."

Tourism to Israel from Brazil is up 90% from 2016, according to the tourism ministry. A survey by the ministry found that the Brazilians stay in Israel for ten days on average, spending about $1,900. A third of Brazilian tourists said they were on religious pilgrimage.

LATAM is setting up a network of connecting flights from nearby destinations to feed more passengers to the route to Tel Aviv. The duration of the Sao Paulo-Tel Aviv leg of the flight will be 11 hours.

"This is a unique service across much of Latin America," LATAM CEO, Jerome Cadier, said in a statement. "No other airline connects Latin America with Israel. Travellers from Israel, for example, will now be able to travel with ease to Brazil, Argentina and Chile with this new flight."