In Israeli Tech, Women are Worth Half as Much as Men
Women entrepreneurs, already less prominent in the Israeli tech industry, raise half as much money as their male peers, a new report by research company IVC says
The shockwaves of the MeToo campaign are still felt around the world, leading to a widespread discussion of sexual harassment and toxic male-dominated culture. Though more prominent in the entertainment industry, the campaign's impact has also been felt in the global tech sector, where the under-representation of women, particularly in the industry's key positions, has long been acknowledged.

For daily updates, subscribe to our newsletter by clicking here.

In the U.S., women hold around 26% of computer-related and mathematical jobs, according to a 2017 Bloomberg report. A Techcrunch report from January noted that women-founded venture-backed companies make up around 17% of startups. In Israel, long-hailed as a global tech hub, the situation is not much different.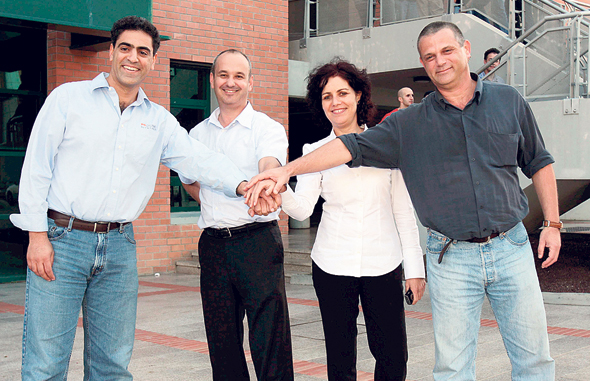 Michal Kahan, founder of data center networking equipment startup Dune Networks, with her co-founders. Photo: Nimrod Glickman

A recently published report by Israel-based market research firm IVC Research Center Ltd. that looked at information collected since 2000 shows that in the past 17 years, women accounted for just 7% of the founders or co-founders of startups established in Israel, 490 out of 7,100 companies.

"While this profound difference between the representation of men and women in the industry does not, in itself, provide evidence of discrimination," the report's authors stated, "it suggests a bias that IVC believes is heavily reflected in the industry and might influence the returns of the local VC's."

IVC examined over 13,000 financing rounds that took place in 2000-2017 and only used data for companies where the founder also served as the CEO during the funding stage, to determine whether investors met with a man or with a woman. The research found that women were substantially less successful at gaining funding from investors: the median amount of capital raised by male entrepreneurs per round was $2 million, while for women entrepreneurs it was $1 million.

While at the seed level the gender gap isn't as apparent, IVC stated, as companies mature and move on to larger rounds the gap widens, and the number of deals made by men increases compared to the number of deals made by women. Overall, IVC recorded 5,628 financing deals, with just 318—5.7%—made by women, and most of them in the seed or first rounds. By the third funding round, hardly any women remain at the helm, meaning "men rule big money," as the authors wrote.

According to Seattle-based market research company Pitchbook Data Inc., in 2017 women founders accounted for around 2% of venture capital dollars, or $1.9 billion, compared to $69.9 billion raised by men (the rest was raised by mixed gender teams or founders whose gender Pitchbook could not confirm). The median amount of capital raised by male entrepreneurs per deal was around $12 million, while for women entrepreneurs it was around $5 million.

Michal Kahan, co-founder of data center networking equipment startup Dune Networks, which was bought by Broadcom in 2009 for $178 million, has an explanation for the "disappearance" of women from advanced funding rounds.

"A lot of the time, at least in the beginning, the entrepreneur is also the CEO because there's no funding to hire someone external," Ms. Kahan told Calcalist. "It doesn't surprise me that women give up the position of CEO, but there are probably instances of men who are supposed to step down and don't. A lot of the time, when a company reaches the stage of a third funding round, the CEO should change because the company is at a different place. For a woman, it may be easier to accept that she is no longer right for the position. For a man, it's harder."

The lower number of women at key positions also impacts the wealth distribution in the industry. According to IVC, until 2017 only 50 women, or 5% of Israeli entrepreneurs, were involved in the sale or in an initial public offering of their company, compared to 1,044 men. Most of that was in the last decade, 34 female compared to 562 male entrepreneurs.

"Like in other sectors, women are not represented in the Israeli tech industry according to their percentage in the population," IVC CEO Benzi Segev told Calcalist in an emailed statement. "Therefore, it's not surprising that there are no female entrepreneurs and CEOs in the later rounds, which only a small number of entrepreneurs manage to reach as it is." However, he added, as of 2017, women entrepreneurs looking to raise early funding manage to raise similar amounts to men, and while that is not reflected in later rounds just yet, he believes the industry is changing and in a few years, women entrepreneurs will be involved in later rounds in much larger numbers.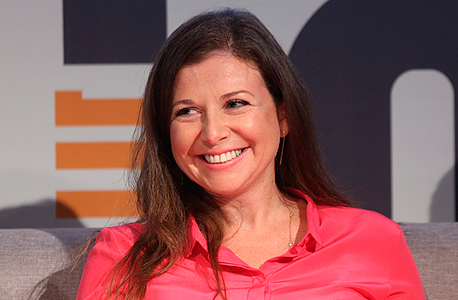 Maya Gura, founder of Missbeez. Photo: Amit Sha'al

The gender gap is too large to explain away with a single reason. A September report published by the accountant general office at the Israeli Ministry of Finance noted that as of 2014, women made up 24.3% of tech workers in Israel. They are also less likely to choose to enter the industry, according to the report's authors, who state that only 11.6% of the female top fourth-quarter scorers of Israel's psychometric entrance test (PET) choose to study relevant subjects at university, compared to 31.8% of men.

The report asserts that in Israel, women with advanced mathematical abilities tend to favor subjects such as biology, medicine, psychology, law, and economics. The authors also state that the more female-dominated a field is, the lower the average wage for that field, though they state it is not necessarily a matter of causation, but could also be because women might place financial compensation lower on their scale of priority compared to men.

As founders, women may also be focusing on sectors that are less attractive to investors. A Crunchbase 2017 report stated that for female-founded companies who raised seed in 2016, 32% were geared towards education, 31% towards e-commerce and the rest were split between healthcare and media and entertainment. Comparatively, a report for 2016 published by the National Venture Capital Association, a U.S. venture capital trade association, found that 51% of U.S. venture capital investments that year went to software, 11% to healthcare, 7% to consumer goods and commercial services, and only 2% to media.

Maya Gura, a serial entrepreneur that in 2015 founded on-demand beauty startup Missbeez, sees things differently. "Men, and this is also true for investments, are swayed by buzzwords. Men will talk about artificial intelligence when they don't even have a platform. My company will also use AI in a year, but I won't call it an AI platform."

Another difficulty is that investors, which are still overwhelmingly male, do not represent only money; they also often provide networking opportunities, business connections, advice and even assistance in hiring new employees. This is especially true for earlier funding rounds, where investments might often come with a seat on the startup's board for years to come, and thus a similar mindset might carry more weight for the initial decision to invest.

"It's the seed round that is very hard, because you need someone to relate to your idea, and in later rounds, the investor just looks at the math," said Orit Hashay, founder of online bra retailer Brayola. Ms. Hashay first raised seed from private investors, and only approached venture capital funds for later funding.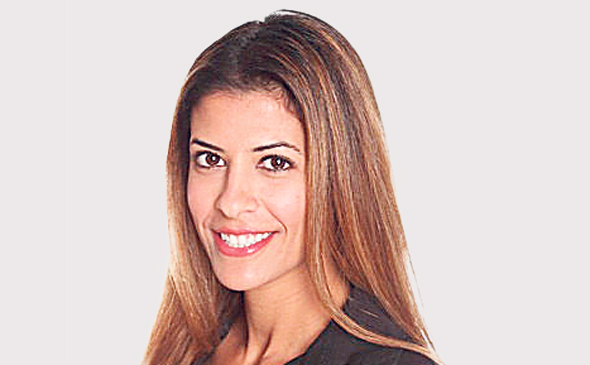 Orit Hashay, founder of online bra retailer Brayola. Photo: PR

"It's not easy to raise money when talking about a product for women," Ms. Hashay said, "since investors also make the decision to invest based on their gut," she added that when an entrepreneur and an investor are meeting, the connection also has to succeed on a personal level, because many want to be involved in the company they invest in and feel like they have something more than money to offer.

In June 2017, the New York Times published a piece on the culture of sexual harassment in the tech and venture capital industry, which included the testimonies of more than two dozen female entrepreneurs. The article led prominent venture capital companies and executives to publically speak out against sexual misconduct and call for more stringent self-policing.

In Israel, Rami Beracha, then managing general partner at leading venture capital fund Pitango Venture Capital, resigned in March after several female entrepreneurs alleged that he sexually harassed them during professional meetings. The incident led Tel Aviv-based venture capital firm TLV Partners to publish an anti-abuse policy.

Both Ms. Gura and Ms. Hashay, however, are not confident that female venture capital executives are the answer. "In my experience, there are few women at senior positions at growth funds that have both the will and the authority to back a woman entrepreneur," Ms. Gura said. Ms. Hashay explained that when she was starting out, she was advised to meet with female investors, but their portfolio was not relevant to her startup, adding "I won't approach a woman just because she has both money and a bra."