WeWork to Launch Accelerator Program in Israel in June
Tel Aviv will host one of 25 outposts of WeWork Labs planned for cities around the world
Shared office real estate company WeWork announced Tuesday that it is launching its early stage startup accelerator program in Israel. Branded as "WeWork Labs" the accelerator will begin operating in Tel Aviv in June, becoming one of the first WeWork Labs locations outside of the U.S.

For daily updates, subscribe to our newsletter by clicking here.

Originally introduced in 2011 before disappearing from the radar, WeWork Labs's relaunch was announced in February. The program supports early stage entrepreneurs through courses, mentorship, and by facilitating collaborations with other startup incubators and accelerators. WeWork Labs is headed by Israeli Roee Adler, who formerly served as WeWork's first chief product officer.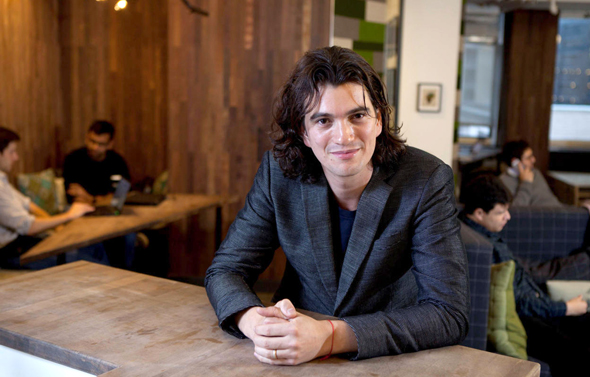 WeWork CEO Adam Neumann. Photo: Dan Kenan
In a Facebook post in February announcing the program's relaunch, Mr. Adler said the company intends to launch Labs in Brazil, India, Korea, China, Israel and in several U.S. cities within six months. Labs currently operates out of four locations in New York, Sao Paulo, and Rio de Janeiro. By the end of 2018, the company said, at least 25 Labs outposts are set to open in 14 cities worldwide.
In a statement, WeWork said that the Labs Israel accelerator would feature several programs that are unique to the Israeli market, including a program focused on helping Israeli startups grow their businesses globally, and the WeWork Entrepreneur-in-Residence (WEIR) program, in which a serial entrepreneur will provide participants with guidance.
WeWork has over 210,000 members in more than 240 locations in 72 cities around the world. The company was founded in 2010 in New York by Adam Neumann, who was born in Israel and served in the country's military, and Miguel McKelvey, and employs more than 5,000 people.