Teddy Sagi Group Consolidates Real Estate Activity Under One London Roof
The real estate group announced a £200 million acquisition of a London office building
Israel-born businessman Teddy Sagi is consolidating his real estate operations under one company, London-based LabTech Investments Ltd., the company announced Tuesday. In the first acquisition under newly-appointed CEO Chen Moravsky, LabTech also announced it had acquired 90 High Holborn, a 215,000 square foot (20,000 square meters) building in central London, for £200 Million (around $283 million).

For daily updates, subscribe to our newsletter by clicking here.

LabTech currently owns around 16 acres of in the Camden area in London, with properties in most of Camden Market and nearby areas like Primrose Hill, Holborn and King's Cross. The area houses many attractions such as retailers, restaurants and a thriving nightlife scene, and tourist attractions such as the London Zoo and the nearby British Museum. Tech companies such as Google also have offices in the area.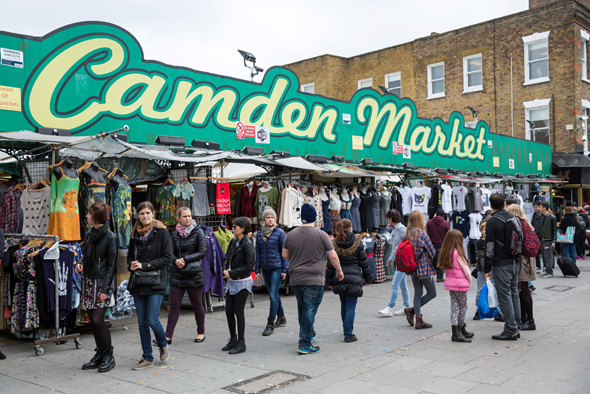 Camden Market, London. Photo: Shutterstock

Under the brand LabTech Digital, the company operates three technology assets: mobile ad tech company Glispa Global Group, Tel Aviv-based e-commerce marketing company Stucco Media Ltd., and online fashion retailer everything5pounds.com.

LabTech also operates Labs, a shared office venture with five spaces in London and one in Tel Aviv, with another set to open in the Israeli city in late 2018. The new Holborn building houses 3,671 workers from various companies, LabTech said in a statement, and a section of it will be converted to a new co-working space.

Mr. Moravsky, formerly the deputy CEO and chief financial officer of international hospitality PPHE Hotel Group, stated that the company's co-working business still has much potential for growth, in London and elsewhere.