WeWork Buys China Rival Naked Hub
Adam Neumann, CEO of the shared workspace real estate company, discussed the deal in a blogpost Thursday
Shared-workspace provider WeWork is acquiring one of its China-based rivals, Naked Hub, as competition in the sector heats up.

For daily updates, subscribe to our newsletter by clicking here.

WeWork co-founder and CEO Adam Neumann hinted at the deal in a blog post on Thursday, and the deal has been widely covered by both the Chinese and foreign media since Wednesday.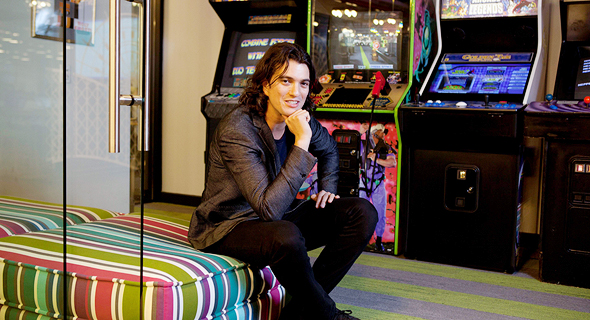 WeWork CEO Adam Neumann. Photo: Dan Kenan

"We are joining forces with Naked Hub," Neumann wrote. "We will have a profound impact in helping businesses across China grow, scale, and succeed."

The financial details of the acquisition haven't been disclosed, though the deal could be worth $400 million, Bloomberg reported, citing two people familiar with the matter.

WeWork's acquisition of Naked Hub will help it increase its presence in China. Naked Hub, launched in 2015, has 26 locations in Shanghai, Beijing and Hong Kong.

The U.S. co-working-space giant entered the China market in 2016 and has been expanding its presence vigorously, with 16 locations in Beijing, Shanghai and Hong Kong. It plans to have 40 locations this year, according to Neumann.

WeWork scored a $500 million investment in July from SoftBank and Hony Capital to fund its expansion in China.

WeWork may have felt pressured by its largest China rival, Ucommune, previously known as UrWork, which has already acquired three smaller domestic shared-workspace operators — Hongtai New Space, Woo Space and Wedo Union — in just a year.

In an attempt to stop its rival's global expansion, WeWork filed a trademark lawsuit in the U.S. against UrWork, arguing the Chinese startup's name was "confusingly similar." UrWork subsequently changed its English name to Ucommune.

This article was originally published on CaixinGlobal.com