11% of All Venture Deals in Israel in 2017 Were Down-Rounds, New Report Says
According to a new survey venture investment deal structures in the Israeli market show local startups pay a higher risk premium
11% of all venture deals in Israeli startups in 2017 were down-rounds—investments made according to a lower company valuation than the preceding round—according to a new survey published Sunday by Israeli law firm Shibolet & Co and Silicon Valley-based firm Fenwick & West LLP. In 2016, only 7% of all deals in the Israeli market were down-rounds, according to the survey.
For daily updates, subscribe to our newsletter by clicking here.
35% of all venture capital investments in Israeli startups were done as part of a Series A funding round, according to the survey, compared with 33% in 2016. Series B rounds made up 30% of all investments compared to 31% in 2016, and Series C rounds made up 20% of all deals, compared to 22% in 2016. Series D and Series E rounds made up 15% of all deals in 2017, compared to 14% in 2016. The data shows a stability in the market, Lior Aviram, a senior partner at Shibolet, said in a statement.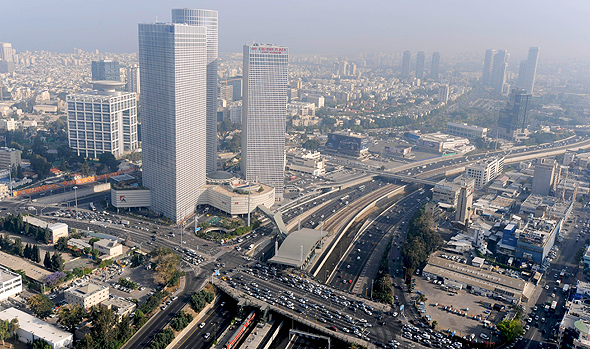 Tel Aviv. Photo: Bloomberg

Use of participating preferred stock is declining in investments deals with Israeli market, but still much higher than in investment deals in Silicon Valley—31% to 15%, according to the report. This kind of stock benefits shareholders, as they are guaranteed to get back their investment as well as their relative share of the profits if the startup is successful.

Both investment structures represent a higher risk-premium paid by Israeli startups compared to their Silicon Valley counterparts.