Tissue Regeneration Company Collplant Wants to Delist From Tel Aviv Exchange
The Israel-based biotech company is trading on Nasdaq since January following a $5 million investment agreement
Two and a half months after its listing on Nasdaq was approved, tissue repair company Collplant Holdings Ltd. is looking to delist from the Tel Aviv Stock Exchange. On Monday, the Israel-based company announced in a filing to both exchanges that it has petitioned the district court of Tel Aviv to start the process of voluntary delisting.

For daily updates, subscribe to our newsletter by clicking here.

Collplant is a biotech company developing and manufacturing collagen-based regenerative medical treatments and biological ink for the 3D printing of tissues and organs. The company combined human genes and tobacco plant DNA to create plants from which human collagen can be harvested. Established in 2004, the company reported gross profit of NIS 1.62 million ($466,000) for the fiscal year 2017.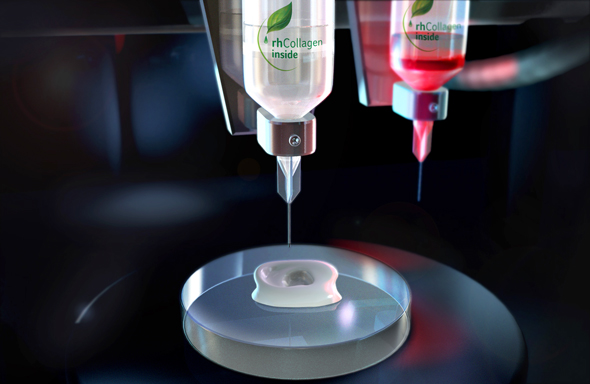 CollPlant's bio-ink. Photo: CollPlant Holdings Ltd.

"Delisting from the TASE is the next step in Collplant's development as the company becomes more U.S. facing," said Collplant CEO Yehiel Tal in a statement.

Collpant registered on Nasdaq following a September investment agreement with Martin Schlaff's Lichtenstein-based hedge fund, Alpha Capital Anstalt. The private investment agreement netted Collplant $5 million. The company is offering American Depositary Shares (ADS) on Nasdaq under the ticker CLGN.