German Finance Company Arvato Backs Israeli Behavioral Biometrics Startup SecuredTouch
SecuredTouch protects mobile users against fraud and identity theft by authenticating the way they interact with their mobile devices
German financial services provider Arvato Financial Solutions has made a strategic investment in Israeli cybersecurity startup SecuredTouch Ltd., the companies announced Monday. The terms of the deal were not disclosed.

For daily updates, subscribe to our newsletter by clicking here.

SecuredTouch is a cybersecurity company specializing in behavioral biometrics authentication for mobile devices. SecuredTouch's technology collects and analyzes a set of over 100 different behavioral parameters—such as the manner in which users type, scroll and touch their mobile device screen—creating a unique user behavioral profile and protecting against identity theft and account takeovers.

SecuredTouch was founded in 2014 by Yair Finzi and Ran Shulkind and is based in Tel Aviv.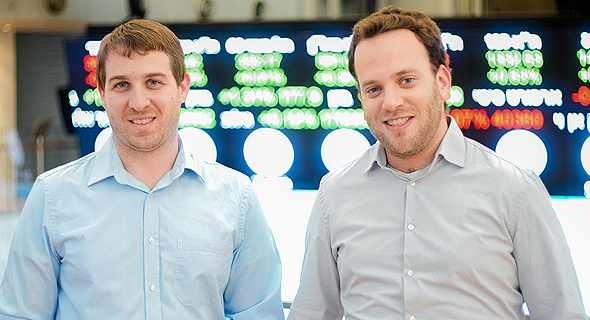 SecuredTouch co-founders Ran Shulkin (left), and Yair Finzi (right). Photo: Oleg Alon Moravitz

"Our solutions are designed and built to ensure that legitimate transactions are recognized quickly as such and can be conducted smoothly," SecuredTouch CEO Yair Finzi said in a statement. "The aim is to ensure a secure, fast and convenient customer experience in mobile transactions, on a sustained basis."

Headquartered in Gütersloh, Germany, Arvato Financial Solutions is a global provider of financial services, a subsidiary of Arvato and part of German media corporation Bertelsmann SE & Co. KGaA. Arvato offers financial solutions to approximately 10,000 customers, specializing in e-commerce, telecommunications, insurance, banking, and healthcare.

"We have created a partnership that will enable SecuredTouch to expand its international presence and enhance its positioning in the areas of fraud and authentication," Mr. Finzi said in a statement.