As Parent Company Heads To Liquidation, Control Struggle at Israel's Biggest Telco Continues
On Sunday, an Israeli district court judge ordered the liquidation of the parent company of Israeli telecommunication provider Bezeq
On Sunday, a Tel Aviv district court judge ordered the liquidation of Eurocom Communications Ltd., the communication arm of Israel-based Eurocom Group, and ordered its real estate arm into receivership. Eurocom's most attractive asset is Bezeq, Israel's biggest telecommunication provider and a monopoly in the country, which it holds through subsidiaries. Attempts to sell Eurocom were stymied due to shareholders opposition in Bezeq.

For daily updates, subscribe to our newsletter by clicking here.

The directives will take effect on May 3rd. The judge did not approve Eurocom's creditor arrangements.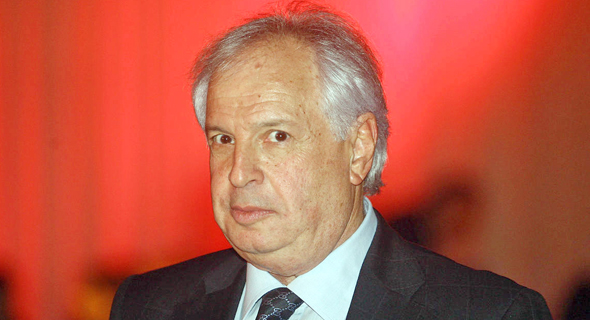 Eurocom owner and chairman Shaul Elovitch. Photo: Orel Cohen

Eurocom, its subsidiaries and its owner and chairman Shaul Elovitch are hundreds of millions of dollars in debt, with the biggest creditors being Israel's three largest banks: Bank Hapoalim, Bank Leumi, and Israel Discount Bank Ltd. Mr. Elovitch has been attempting to sell Eurocom or its subsidiaries for the past few months, while also contending with an investigation from Israeli police for his part in "case 4,000," an alleged bribery case involving Israeli Prime Minister Benjamin Netanyahu.

While several parties were initially interested in the acquisition of Eurocom as a whole due to its control of Bezeq, growing shareholder dissatisfaction with the Elovitch family's positions on Bezeq's board following the investigation cast doubt on the ability of a buyer to maintain control of Bezeq and led to much reduced offers for just part of the pyramid scheme.

As Bezeq is a monopoly, Israeli law dictates its controlling shareholder can appoint 19% of the board. However, investor hedge fund Elliott Advisors (U.K.) Ltd., which holds a 4.8% economic stake in Bezeq, has led a front against the current ownership structure of the company since January, and received backing from several of Bezeq's institutional shareholders. Their demands led Bezeq to move its annual shareholder meeting, where the future structure of the board will be decided, from May to Thursday.

On Sunday, Psagot Investment House Ltd. stated it will vote against all six of BCOM's candidates for the board. BCOM is Bezeq's immediate controlling shareholder, holding a 26.4% stake in the company as its single asset. As Mr. Elovitch is under investigation and Eurocom is in the process of being liquidated, Psagot stated, it is improper that they should offer candidates for Bezeq's board, even though they will not be the controlling shareholder for much longer.

On Sunday, Israel-based real estate company Israel Canada (T.R) Ltd. and Israeli businessman Raz Steinmetz announced they are partnering in a bid for Space Communication Ltd., the operator of the Israeli AMOS communication satellites, also known as Spacecom. Spacecom is also a subsidiary of Eurocom. Israeli holding company IDB Development Corporation Ltd. made a $45.75 million bid for the acquisition of a controlling stake in Spacecom in March, but its offer expired several weeks ago.