Opinion
In Turbulent Waters, Big Shipping Companies Turn Fast
Global freight forwarders make a sharp turn in the adoption of online services. Domain-relevant startups can speed up the process
In March, on-demand shipping startup Shyp shut down after raising some $60 million in funding. While last-mile on-demand tech is booming, the underlying unit economics didn't pan out, according to FastCompany's March post-mortem interview with Shyp CEO Kevin Gibbon.

For daily updates, subscribe to our newsletter by clicking here.

When high-profile startups shut down, there's always a surge of claims that the startup community and Silicon Valley culture builds products that companies don't need on a foundation of venture capital money, fostering antagonism.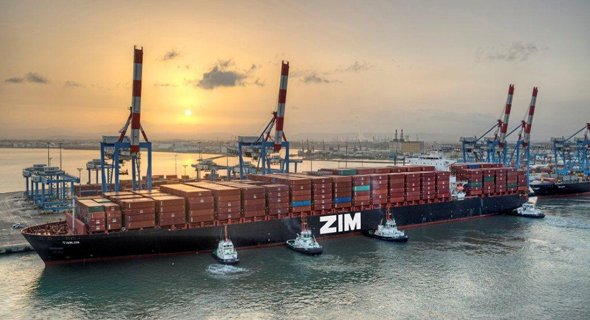 Cargo ship (illustration). Photo: ZIM
There is a positive aspect though.
Startups, particularly those with a fresh vantage point, drive incumbents to rethink strategies, resulting, too, in enterprise progress. Here, legacy companies and startups alike can struggle to find product-market fit for new products and technologies. But as a whole, that hasn't stopped the logistics industry, from startups to legacy providers, from rolling out new solutions. In the past few months, companies such as Expeditors, SEKO, K+N, Agility, and DHL GF, to name just a few, rolled out new products.
On a broader level though, there's a conceptual difference between tactical platform advances, like those typically implemented by legacy providers, and changes in strategic approaches.
While the bevy of tech-enabled forwarders and digital platforms have had customer satisfaction on their mission statements from Day one, the largest players in the game are now on board as well. Just look at Maersk.
After the 2017 Maersk-Hamburg Sud merger, Maersk also announced a major shift away from the energy sector, in order to concentrate on container shipping. Against the background of turmoil within the ocean carrier industry, this change of direction came as a shocker.
It's increasingly clear how, with this renewed faith in ocean shipping, Maersk intends to grow, expanding across the freight value chain and building up their integrator credentials. As CFO Jakob Stausholm told Bloomberg in February, "We're currently very big in the ocean segment, and we'd rather grow in non-ocean, so it may be a good idea to look for M&A targets there."
Despite the recent turmoil caused by the malware NotPetya, which forced clean installs of 45,000 PCs and 4,000 servers, Maersk is tapping technology to help. They have an enviable track record as the ocean carrier leading technological innovation, and as partners in some key blockchain trials, while providing several digital freight services to approved customers, including online sales and booking.
But as mentioned above, the technology change is a tactical change. The underlying strategic change is the renewed vigor with which Maersk is pursuing customer-facing service as a core goal.
Last year, Maersk hired its first chief digital officer, Ibrahim Gokcen, who previously oversaw digital transformation at General Electric. A central tenet of their transformation focuses on the customer experience.
Maersk may be pioneering better customer-centricity on the seas, but here, they are safely following the lead from pioneers in other sectors.
The internet has empowered buyers and conditioned them to expect price visibility, service ratings, instant service, and more. The new breed of B2B companies see technology as a means to an end—building a business that provides customers with what they want. Take, for instance, Amazon Business, Xero, and Expensify.
B2B is catching up with B2C in becoming customer-centric.
Even supply chains aren't immune to this change. According to a KPMG research on demand-driven supply chain published in 2016, companies that make an obsession with their customers "the driving force for the entire supply chain" are performing better financially.
But how much progress has been made?
For the past three years, Freightos has conducted mystery shopping surveys of the top twenty global freight forwarders, measuring freight digitalization. The 2018 report, released in late March, shows a massive jump in forwarders offering instant online quoting, up from just one to five. In other words, 25% of forwarders can provide quotes in seconds; the manual companies take an average of 57 hours. The customer experience gap is tangible. But even the simple digital experience showed the room for improvement. For instance, over a third of the top twenty forwarders still don't have an online form, or if they do it is buried at least one minute of navigation deep.
There's no doubt that some startups enter the logistics space without validated product-market fit.
This isn't the sole dominion of startups though; only 20% of businesses as a whole last more than a year. As both legacy providers and startups try their hand at new technology solutions, the underlying driver must be an improved customer experience, not technology for technology's sake.
Otherwise, we've all seen what lies down that path.
Eytan Buchman is vice president of marketing of Freightos Ltd., a company which owns and operates an online freight marketplace.