Work Gamification Startup GamEffective Raises $11 million
The startup, which is based in Israel and New York, uses gamification and insights from behavioral economics to improve employee motivation
GamEffective, a startup whose software uses gamification and insights from behavioral economics to improve employee productivity, has raised $11 million in a round led by Israeli venture firm Jerusalem Venture Partners. The startup announced Wednesday.

For daily updates, subscribe to our newsletter by clicking here.

Used by companies including Microsoft and Unilever, GamEffective's bots track the performance of employees—at call centers and customer service, for example—and interact with them to provide feedback and incentivize productivity.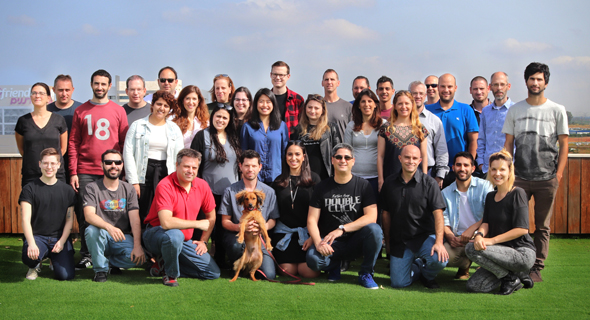 GamEffective. Photo: PR

Israeli venture capital firms 2B Angels, CE Ventures, and Luxembourg-based La Maison also participated in the round. The Series B investment brings the startup's total equity funding to $21 million.

Seeing metrics on their performance in real time helps increase employee motivation, GamEffictive's CEO Gal Rimon said in an interview. He said GamEffective could be thought of as the "Fitbit of work."

The startup's approach is "employee-centric," Mr. Rimon said, adding that his software was designed to match the evolving expectations of today's workers.

"In my generation, we didn't ask many questions," he said. "The younger people want to know why, they want to share their opinions, they want to be engaged with. Your company's HR strategy has to incorporate two-way communication."

Founded in 2013, GamEffective, which is registered under the corporate name Biz-Effective Ltd., maintains sales and marketing offices in New York and has a development team in Israel. The startup will use the funding to expand its sales and customer service around the world. The company currently employees 60 people and operates in 30 countries.