Three Board Members to Leave Distraught Drugmaker Teva
Teva, one of the world's largest generic drugmakers, has faced increasing difficulties the past two years
Three members are leaving the board of Teva Pharmaceutical Industries Ltd., the company stated Wednesday in a notice for its annual shareholder meeting, scheduled for June 5th. Falling drug prices and the loss of exclusivity for its cash cow multiple sclerosis drug Copaxone led Teva to record goodwill impairments of $17.1 billion for 2017. The "big three" credit rating agencies lowered Teva's rating to junk. The company's stock hit a 15-year low in November 2017.

For daily updates, subscribe to our newsletter by clicking here.

Teva, one of the world's largest generic drugmakers, has faced increasing difficulties the past two years, after its $40.5 billion acquisition of Allergan's generic business Actavis in 2016 led the company to take on $33.75 billion in loans just as the generic drug market was starting to experience its current difficulties.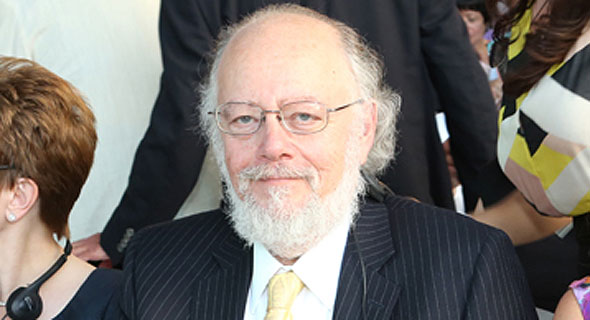 Teva Chairman Sol J. Barer. Photo: Piotr Flitr

In Wednesday's notice for the shareholder meeting, Teva announced three members will be leaving its board as their terms end: Galia Maor, Dan S. Suesskind, and Gabrielle Sulzberger. Ms. Maor, a banker in trade, and Ms. Sulzberger, who comes from a venture capital background, both served as directors when the ill-fated Actavis acquisition was approved by the board. Mr. Suesskind rejoined Teva's board in September 2017, after having served as a director for the company twice in the past. Between 1977 and 2008, he served as Teva's chief financial officer. All three elected not to resubmit their candidacy.

Teva is asking the shareholders to approve, on a non-binding basis according to U.S. regulations, the re-election of two current independent directors: Rosemary A. Cran and Gerald M. Lieberman, both members since 2015. The company is also proposing a new independent candidate for the board, Ronit Satchi-Fainaro, a medical researcher and professor at Tel Aviv University.

In November 2017, Teva's new CEO Kåre Schultz, formerly the CEO of Copenhagen-based pharmaceutical company H. Lundbeck A/S and the man credited with turning it around, assumed his position. In December, he unveiled his reorganization plan for Teva, which includes extensive asset divestment, the streamlining of Teva's vast portfolio with a shift to complex market-dominating generics, and the termination of a quarter of Teva's global workforce by 2019. The company has also suspended its dividend payments to shareholders until further notice.

Teva's reorganization plan, and especially the intended layoffs of its Israeli employees, led both the Israeli public and the country's politicians to criticize Teva's management and board and the dividends they receive. "The employees are the victims of a failed, blundering, and greedy management," Shelly Yachimovich, a member of the Israeli parliament representing the Israeli Labor Party, said following a December Calcalist report that presented the details of the plan, before the official announcement.

Also on the agenda for the company's annual meeting is the approval of the compensation granted to Teva's board, and changes to Teva's 2008 U.S. employee stock purchase plan.

According to the filing, Teva is also asking shareholders to approve the same compensation scheme for the directors that has been in place since 2015. In 2017, including both cash fees and stock awards, Chairman Sol J. Barer received almost $700,000 overall, while other members received sums ranging between $100,000 and $340,000 depending on their positions and whether they served the entire 12 months. Due to the company's financial state, the board members have decided to cut their annual membership fee of $160,000 in cash by half for the entirety of 2018.

Teva also decided to expand its employees stock option program for U.S. employees, and increase the number of shares available for their purchase. The amendment is pending shareholder approval.