Biotech Company Eloxx Wants to Raise $50 Million on Nasdaq
The company intends to use the proceeds for research and development and for general corporate purposes
Biotech company Eloxx Pharmaceuticals Inc. announced on Wednesday an underwritten public offering of its ordinary shares on Nasdaq, expected to close on April 30. The company is offering around 5 million common stock shares at $9.75 per share under the ticker ELOX, expecting gross proceedings of $50 million.

For daily updates, subscribe to our newsletter by clicking here.

Until now, Eloxx has been traded on the over-the-counter securities market. The company stated the offering is pursuant to its shelf registration statement, approved by the U.S. Securities and Exchange Committee earlier this month, and as of Thursday, Eloxx will start to be traded on Nasdaq. Citigroup and Piper Jaffray & Co. are the joint bookrunners for the offering.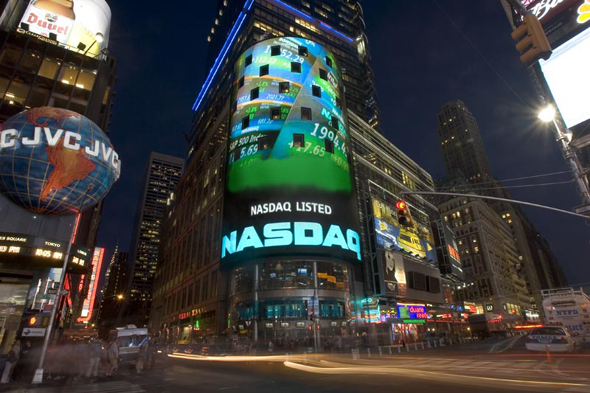 Nasdaq. Photo: Nasdaq

Eloxx is a clinical-stage company developing gene-modulating drug candidates that are designed to treat rare premature stop codon (PTC) diseases. PTC diseases are caused by specific mutations in a DNA sequence that usually result in nonfunctional protein products. One example is cystic fibrosis, an inherited condition that affects the cells that produce mucus, sweat and digestive juices and causes progressive damage.

Eloxx is headquartered in Waltham, Massachusetts, with a research and development center in Rehovot, a city in central Israel. The company is the result of a December 2017 merger between Sevion Therapeutics, Inc. and Israel-based Eloxx Pharmaceuticals Ltd. Prior to the merger, Eloxx raised $38 million from investors including Korea Investment Partners and Israel-based Pontifax, the latest round being in 2017.

Eloxx intends to use the proceeds for research and development and for general corporate purposes.