WeWork Raises $700 Million in First Bond Offering, Report Says
The New York-based coworking real estate company initially planned to sell $500 million worth of bonds, but faced high demand, Bloomberg reported
New York-headquartered real estate company WeWork last week sold $700 million worth of bonds. WeWork initially planned to sell $500 million worth of seven-year unsecured bonds with 7.875% yield, but faced higher-than-expected demand, Bloomberg first reported on Wednesday.
For daily updates, subscribe to our newsletter by clicking here.
The multinational coworking space provider was faced with junk bond ratings of BB- from Fitch and B+ from S&P ahead of the offering.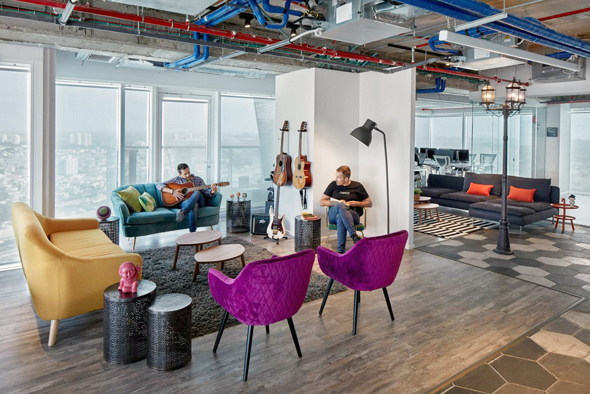 WeWork. Photo: PR
WeWork, which was founded in 2010 by Israeli and American entrepreneurs, takes out long-term leases on office properties, redesigns them as trendy coworking spaces and parcels them out to startups as short-term rentals. WeWork has 234 locations in 22 countries. Backed by a $4.4 billion investment from SoftBank Group Corp.'s Vision Fund, WeWork has been aggressively expanding over the past year.
WeWork's turn to the U.S. bond market comes weeks after abandoning plans to raise debt in Israel markets. For months, the company had been marketing a potential bond sale to Israel's institutional investors, during meetings and presentations that took place in Tel Aviv and New York. Ultimately, demands for financial transparency were greater than what WeWork would provide, Calcalist reported.