How Lemonade Convinced the Market It Is Disrupting Insurance
The home-insurance startup's head of marketing and content explains her strategy for connecting with customers
When Lemonade Inc. snagged a $120-million from Softbank Group Corp. in December, the home-insurance startup had some public validation for its claim of disrupting the insurance industry.

For daily updates, subscribe to our newsletter by clicking here.

Lemonade's promise of disruption, packaged and presented on social media to the urban millennial crowd, has led more than 100,000 customers across 11 U.S. states to connect to its broker-less, AI-powered app and purchase property and casualty insurance policies.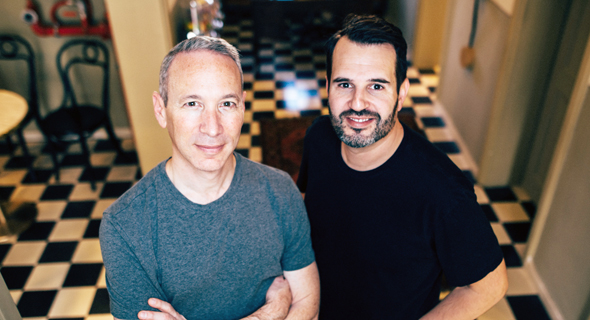 Lemonade co-founders Shai Wininger and Daniel Schreiber. Photo: Ben Kelmer

Yael Wissner-Levy, the person in charge of communications and content at Lemonade, spoke at a conference in Jerusalem on Sunday, explaining how the two-year-old startup's got its message to stick.

"Traditional insurance companies have a conflict of interests," Ms. Wissner-Levy said at a sales and marketing conference hosted by Hebrew University's Fintech Center. "They take money from policyholders but the moment the insurers have to pay out claims, they put up hurdles."

Lemonade decided to bill itself as a company that eliminated the middleman. Even before launching, "we started planting the message that we are reinventing the insurance market," said.

The company soon began creating its own original content. It also recruited Dan Ariely, an Israeli behavioral economist.

"The next step took place after we go our insurance license," Ms. Wissner-Levy said. "We published a YouTube video explaining how our service works."

"We created viral content that would educate users and make them want to share," she said. "The company also added a socially conscious angle by committing to donating excess funds to causes favored by customers. That generated a message that is easy to share on social media. Our narrative does not focus only on marketing a product."

The company hoped to earn consumers' trust by providing content with "added value" like life tips and simple explanations on how the insurance industry works.

"Our company tries to create a narrative that goes beyond dry figures and details—in other words, content that people enjoy reading," Ms. Wissner-Levy said "It's also important to avoid posting lengthy text and focus instead on concise and compelling content: videos, memes, and infographics that relay the information a clear and simple way."

Lemonade was founded in 2015 is based in Tel Aviv and New York. The company has nearly 80 employees and has raised 180 million in equity funding.

This article has been corrected. A previous version stated that Ms. Wissner-Levy was in charge of marketing and communication at Lemonade.