Intel to Receive $380 Million Grant from Israel for Expanding Local Chip Manufacturing
In February, Intel announced a two-year, $5 billion expansion plan in the country
Intel is set to receive a $380 million grant from the Israeli government to support its plans of expanding chip manufacturing in the country, one person familiar with the matter said in an interview with Calcalist, speaking on condition of anonymity. If approved, the grant will be the largest ever awarded by the Israeli government to a non-Israeli company for a single investment.
For daily updates, subscribe to our newsletter by clicking here.
Intel and the Israeli government, represented by Israel's Ministry of Finance, Ministry of Economy and the country's tax authorities, are on the verge of signing the deal, the person familiar with the matter said. The government has approved Intel's plan on a conditional basis but Intel still has to submit a detailed plan, that person said.
Intel declined to comment.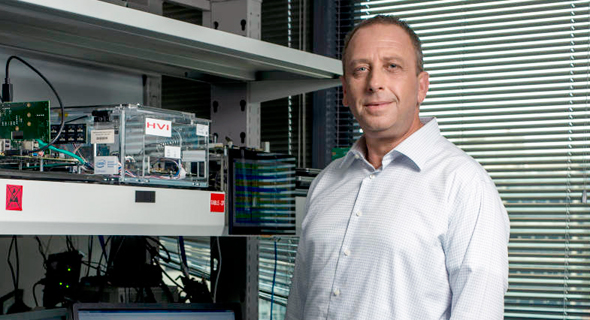 Yaniv Garty, CEO of Intel Israel. Photo: Yuval Chen
On Thursday, Intel published its financial reports for the first quarter of 2018, beating its earning expectations and upping its full-year revenue and profit forecasts. The boost in earnings was in part driven by the success of the company's data center business. Following the report, Intel's stock reached a five-year high.
In February, Yaniv Garty, CEO of Intel's operations in Israel, announced the company's intention to expand its local manufacturing with a $5 billion investment in Intel's existing chip and processor plant in southern Israeli town Kiryat Gat.
Intel is eligible to receive the grant under an Israeli law intended to encourage capital investments in the country. The grant's size is dependent on a variety of factors, including the number of new employees Intel will hire for the expanded facility. Intel currently employs around 11,000 people in Israel.
A previous $6 billion expansion of the factory, approved in 2014, netted the company a $300 million grant.
The increased production afforded by the expansion boosted Intel's exports in 2017, according to company data. A January report by the chipmaker stated that Intel's exports from Israel were valued at $3.6 billion in 2017, up from $3.3 billion from 2016. Intel Israel had exported goods and services valued at $50 billion over the past decade, and invested around $35 billion in the country since it first set up local operations in 1974.