Israeli Industry Conference
What Waze is for Drivers, Plataine is for Factories, Says CEO
Plataine offers product optimization and automation technology to manufacturers. Its technology is used by the likes of the Boeing Company and Renault
Artificial intelligence is the great promise of the next industrial revolution, said Avner Ben-Bassat, president and CEO of product optimization company Plataine Ltd. Mr. Ben-Bassat spoke at Calcalist's Conference on Israeli Industry, held in Tel Aviv Monday in partnership with Bank Leumi and Bazan Group.
For daily updates, subscribe to our newsletter by clicking here.
In terms of quality optimization, current systems have reached their technological peak, Mr. Ben-Bassat said. "The more complicated a problem, the harder it is to resolve, and it is very hard when people are involved in the process," he said, adding that smart programs or artificial intelligence handle such issues better than humans do.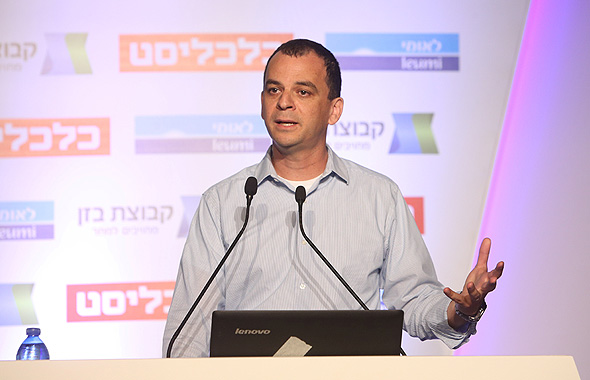 Plataine CEO Avner Ben-Bassat. Photo: Zvika Tishler
Using proprietary optimization algorithms, Plataine offers product optimization and automation technology to manufacturers in a variety of domains, including aerospace, automotive, and the sports and leisure industries. Established in 2013, the company has several global offices and a research and development center in Tel Aviv suburb Petach Tikva. Its technology is used by the likes of the Boeing Company and Renault.
"When we explain to our clients the concept of artificial intelligence, we explain it as a personal digital assistant that helps to solve tasks," Mr. Ben-Bassat said. In a way, what Waze is for drivers, Plataine is for factories, he added—a map will show you where you need to be, but Waze will help you get there. "That's our job."