Exclusive
CVC in Talks to Buy Medical Laser Company Lumenis
In 2015, Chinese affiliated private equity firm XIO Group bought Israel-based Lumenis for $510 million
Private equity firm CVC Capital Partners is in advanced negotiations for the acquisition of Israel-based medical and aesthetic laser company Lumenis Ltd., offering $800 million to $900 million, two people familiar with the matter said in an interview with Calcalist, speaking on condition of anonymity. During initial negotiations with owner XIO Group CVC was the highest bidder for Lumenis, but even after raising its offer it still has not met the $1 billion asking price the seller has set, these people said.

For daily updates, subscribe to our newsletter by clicking here.

XIO has been approached for comment but has yet to reply.

CVC has been approached for comment but has yet to reply.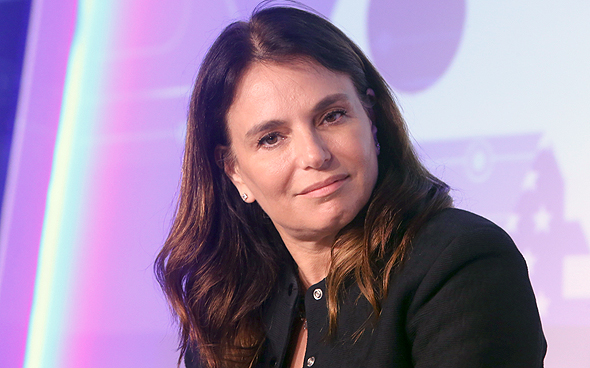 Lumenis CEO Tzipi Ozer-Armon. Photo: Photo: Zvika Tishler

Chinese affiliated, London-based private equity firm XIO acquired Lumenis in 2015 for $510 million.

In January, Bloomberg reported XIO is looking to sell the company. The same month, The Wall Street Journal reported Lumenis is at the heart of a lawsuit between XIO and Chinese billionaire Zhikun Xie. Mr. Xis alleges he provided the funds for the 2015 acquisition.

Luxembourg-based CVC is the largest private equity fund in Europe, managing over $64.5 billion in assets. In 2017 the company was in negotiations with Israeli drugstore chain Super-Pharm for a 40% stake in the chain, but the talks fell through. In February, the firm completed its acquisition of Teva Pharmaceutical Industries Ltd.'s Women's Health assets outside the U.S. for $703 in cash.

Lumenis was founded in the 1990s and was listed twice on Nasdaq, the second time for a year before it was bought by XIO. The company develops minimally-invasive, laser-based treatments for the surgical, ophthalmological and aesthetic markets. For the fiscal year 2014, the company's last as a public company, Lumenis reported revenues of $289 million and EBITDA of $32.4 million.

In 2013, Shanghai-based Fosun Group bought 95% of Israel-based aesthetic laser company Alma Lasers for $240. In 2017, after renaming it Sisram Medical Ltd., Fosun floated the company on the Hong Kong Stock Exchange.

Israel-based Syneron Medical Ltd., founded by Lumenis' founder Shimon Eckhouse, was acquired in 2017 by London-based private equity firm Apax Partners Worldwide LLP for $397 million.

Marlborough, Massachusetts-based medical technology company Hologic Inc. acquired medical aesthetics company Cynosure Inc. for $1.65 billion in 2017, and Allergan PLC acquired Zeltiq Aesthetics Inc. for $2.48 billion in cash the same year.

Speaking at a Tel Aviv conference Monday, Lumenis CEO Tzipi Ozer-Armon said the company is interested in keeping its operations in Israel, but the local business environment and a local tech talent crunch are making the decision harder to sustain. The conference dedicated to industrial companies in Israel was hosted by Calcalist, in partnership with Israeli Bank Leumi and Bazan Group.