Trump Aides Hired Israeli Spies to Dig Dirt on Iran Deal Negotiators, The Observer Reports
The U.S. President has a week to decide the fate of 2015's nuclear deal with Iran. On Saturday, The Observer reported that Trump's team hired an Israeli private intelligence agency to collect discrediting information about Obama administration officials involved in the negotiations
Aides for U.S. President Donald Trump hired an unnamed Israeli private intelligence agency to collect incriminating information about Obama administration personnel involved in negotiating the 2015 Iran nuclear deal, The Observer reported Saturday, citing documents reviewed.

For daily updates, subscribe to our newsletter by clicking here.

Contracted in 2016 shortly after Mr. Trump's first visit to Israel as president, the agency has been hired in an attempt to discredit the deal, The Observer stated.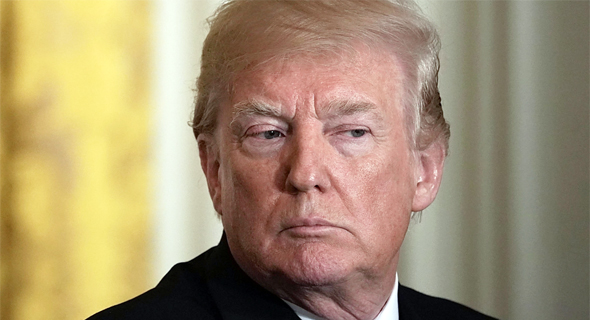 U.S. President Donald Trump. Photo: Getty Images

According to The Observer, the Israeli agency was asked to look into the personal and political lives of two high-ranking officials: Ben Rhodes, who was a deputy national security adviser to Barack Obama, and Colin Kahl, who was a deputy assistant of the former U.S. president. The agency was told to look into connections to Iran-friendly lobbyists, prominent Americans of Iranian descent, and journalists who were advocating for the deal, and also into the two men's personal relationships.

Mr. Trump has been a long-spoken critic of the Iran deal, which, though also signed by China, Russia, Germany, France, the European Union and the U.K., relies mainly on U.S. concessions. In January, Mr. Trump tweeted that "Iran is failing at every level despite the terrible deal made with them by the Obama Administration," adding "time for change."

The U.S. president has set a deadline—May 12—to pull out of the deal, unless European Union can come up with a new scheme more suited to his demands.

On Monday, Israeli Prime Minister Benjamin Netanyahu held a speech against the deal, revealing documents he declared are proof of Iran lying about the cessation of its nuclear program. Following the speech, Mr. Trump praised the Israeli leader for coming forth with the documents.

On Saturday, former New York Mayor Rudy Giuliani, who has served as an informal advisor to Mr. Trump, stated that the U.S. president is "committed to a regime change" in Iran, according to American political magazine Politico.

The White House's national security council has declined to comment, The Observer stated.