Armored Car Maker Plasan Unveils Ultralight Armored Vehicle
Plasan says the Yagu vehicle features a level of protection unprecedented for a such lightweight vehicle
Israeli armored vehicle maker Plasan Sasa Ltd. unveiled Yagu, the lightest version of its flagship SandCat Stormer 4X4 armored vehicle family, at the Expo Seguridad in Mexico City in late April.

For daily updates, subscribe to our newsletter by clicking here.

Founded in 1985 and based in Kibbutz Sasa, in Israel's north, Plasan develops and manufacturers vehicle protection solutions and armored vehicles for defense and security forces.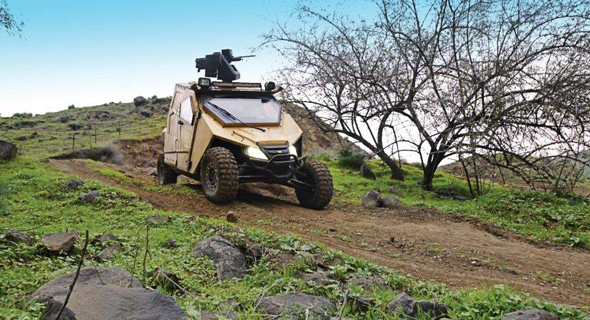 Plasan's Yagu armored vehicle. Photo: PR

According to Plasan, the Yagu is an ultralight and agile vehicle with a high level of protection. The vehicle carries a crew of three with 360° protection against high-velocity threats. The vehicle is easily maneuverable in urban environments and off-road and is designed for use by Special Forces, border guards, or for counter-terror operations.

Plasan's SandCat is a family of 4X4 armored vehicles. According to the company, SandCat vehicles are highly maneuverable and agile, even when equipped with surveillance and communications systems. The SandCat series is designed for law enforcement, Special Forces, homeland security, border patrol, and armed conflicts. Plasan has unveiled over 15 variants of SandCat vehicles to date.

The article was first published on IsraelDefense.co.il