The Future of Tech Lies in Code-Writing Bots, Says Microsoft Executive and Venture Capitalist
Chad Fowler, a chief technology officer at Microsoft's startup advocacy department, visited Israel last week to connect with the local startup scene
The future of tech lies in creating artificial intelligence-based bots that can write code, says Chad Fowler, a venture capitalist and chief technology officer at Microsoft's startup advocacy department. "My personal interest is in the future of software development," Mr. Fowler said in an interview with the "30 Minutes or Less" podcast hosted by Microsoft ScaleUp TLV, conducted during his visit to Israel and aired on Tuesday.

For daily updates, subscribe to our newsletter by clicking here.

Mr. Fowler joined Microsoft in 2015, after it acquired Berlin-based startup 6Wunderkinder GmbH—the developer of productivity app Wunderlist—where he was the chief technology officer, at the time, for a sum of between $100 million and $200 million, according to reports. Mr. Fowler said he wanted to leave Microsoft at first, before being offered his current position, where he could "help the company retool how it interacts with startups and make it be about helping startups, instead of selling to startups."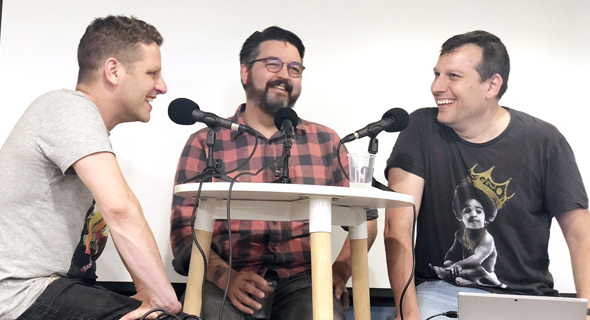 Aviv Frenkel, Chad Fowler (center) and Navot Volk during the recording of the 30 Minutes or Less podcast. Photo: Hila Bar

In 2015, Mr. Fowler joined Berlin-based early stage venture capital firm BlueYard Capital.

According to Mr. Fowler, the purpose of his visit to Israel was to connect with the local startup scene, both as a representative of Microsoft and as a venture capitalist. "I want startups to look me up, find out what I might possibly do, who I could introduce them with," he said.

The 30 Minutes or Less podcast, which launched in 2017, is hosted by Navot Volk, the managing director of Microsoft ScaleUp TLV, and tech entrepreneur Aviv Frenkel. The two interview tech founders, investors, and other key members of the Israeli tech ecosystem.