Bit Wants to Make Writing Code More Like Building with Lego
The Tel Aviv-based company developed an algorithm that scans through code, automatically parsing it into modules that can later be searched and reused
Tel Aviv-based startup Bit, also known as CoCycles Ltd., uses artificial intelligence technologies to help companies optimize their use of code.

For daily updates, subscribe to our newsletter by clicking here.

Founded in 2014, Bit developed an algorithm that scans through code, automatically parsing it into modules that can later be searched and reused.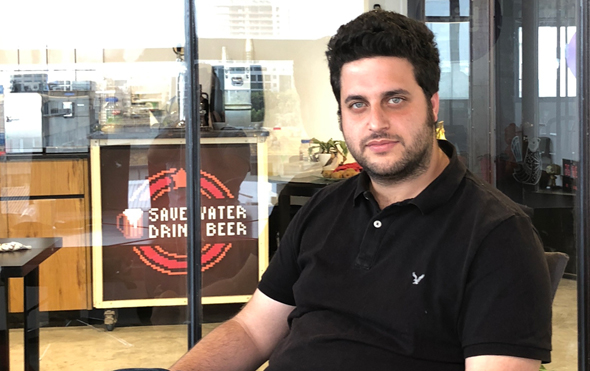 Bit co-founder and CEO Ran Mizrahi. Photo: Bit PR

40% of all code developed is made up of previously written lines, Ran Mizrahi, co-founder and CEO of Bit, said in an interview with Calcalist Monday. "This means developers have to constantly reinvent the wheel or waste time on finding existing chunks of code," he added. The company's goal is to create Lego-like blocks of code that can be assembled again and again, Mr. Mizrahi said.

The company has raised $4.8 million to date from investors including Israel and New York-based venture capital firm Disruptive Technology Ltd. The company currently has 16 employees and is planning to expand its marketing team, following its next funding round, Mr. Mizrahi said.

Bit's product was launched in January and the company has several dozen customers, according to Mr. Mantel .