Court Approves $150 Million Dividends Payment by Monetization Company IronSource
Originally a downloads optimization software developer, IronSource shifted its focus to rewarded ads following a series of acquisitions between 2013 and 2016
A Tel Aviv district court approved on Sunday a payment of $150 million in dividends by web and mobile monetization company IronSource Ltd.

For daily updates, subscribe to our newsletter by clicking here.

The ruling is conditioned upon IronSource filing to the court a written statement by Silicon Valley Bank confirming a financial group it is leading intends to extend the company $50 million in credit and a loan of $100 million, to be repaid over a six-year period.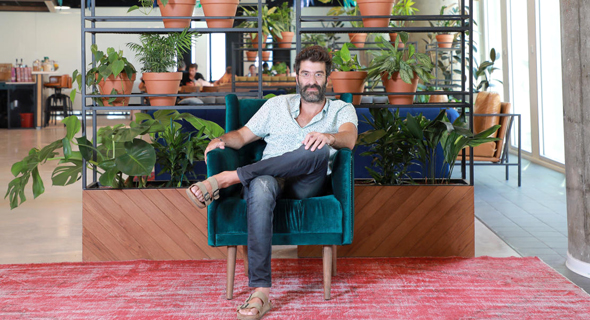 IronSource CEO Tomer Bar Zeev. Photo: Dana Koppel

Founded in 2009, IronSource is based in Tel Aviv, with additional offices in San Francisco, New York, London, and other locations in China, India and South Korea. Originally a downloads optimization software developer, IronSource shifted its focus to rewarded ads following a series of acquisitions between 2013 and 2016. The company has raised $105 million to date.

In March, IronSource petitioned the court to approve payment of up to $250 million in dividends, based on the funds from Silicon Valley Bank and the company's $100 million in cash reserves at the time. In addition to its cash reserves at the end of March, the company estimated another $30 million will be added to its coffers by the end of June. The company also reported that it has future commitments from clients adding up to $50 million to $100 million.

In its petition, IronSource stated that most of its shareholders are company employees which have not yet had a chance to gain from the privately held company's success. The purpose of these dividends is to reward IronSource employees and assist the company in maintaining its human capital, according to court documents.

In its March court filing, IronSource reported revenues of $461.6 for 2017, a net income of $59.8 million and a predicted annual cash flow of between $50 million and $80 million for 2018-2023.