Orbotech Reports Strong Financial Results Ahead of Acquisition
The Israel-based technology firm reports its last numbers before the close of the $3.4 billion deal with KLA-Tencor Corporation
Orbotech Ltd. released on Tuesday its final quarterly financial statement before its acquisition is finalized, reporting strong growth in revenue and net income. KLA-Tencor Corporation is acquiring the Israel-based technology firm in a cash and stock deal worth $3.4 billion.

For daily updates, subscribe to our newsletter by clicking here.

Orbotech's revenue for the first quarter reached $251 million, up 34% from $188 million a year earlier.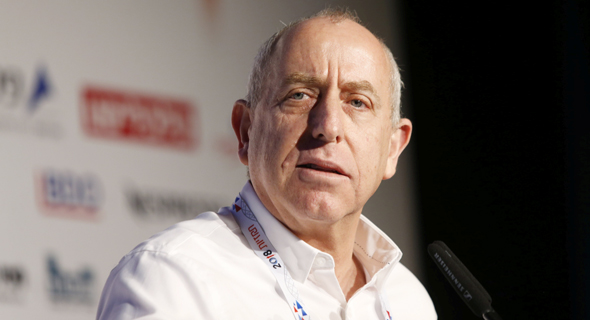 Orbotech CEO Asher Levy. Photo: Amit Sha'al

The company, which makes manufacturing equipment to makers of electronics, saw its revenues from its printed circuit board unit increase by 12% to $87 million. The flat panel display unit generated revenues of $80 million, a 50% increase from last year, and revenues from its semiconductor device unit reached $79 million, also up 50%.

Non-GAAP net income is $41 million, up 84% from the same period last year, coming out to 83 cents a share.

The company has $302 million in cash assets and $73 million in debt.

Orbotech also announced it has secured orders of $50 million from Career Technology (Mfg.) Co. Ltd., a Taipei-based manufacturer of printed circuit boards.

The order is for electronic devices for use in the production of flexible printed circuit boards based on liquid-crystal polymer design. These components go into mobile phones.

Orbotech said that due to the pending acquisition it would provide no financial guidance except for a projection of second-quarter revenue $250 million to $265 million.

Founded in 1981, Orbotech is headquartered in Yavne, a city in central Israel, and employees around 2,600 million worldwide.