Startup Founded by Former Mossad Director Unveils Hacking Simulator
XM Cyber employs a team of around 30 people, many of them ex-military cyber experts
XM Cyber, a cybersecurity startup cofounded by retired Mossad Director Tamir Pardo unveiled on Tuesday its cyber threat simulating platform dubbed "HaXM."
For daily updates, subscribe to our newsletter by clicking here.
According to the company, HaXM continuously monitors software and IT systems to detect potential attack paths.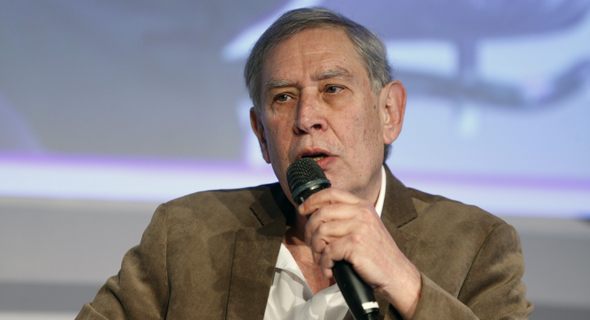 Tamir Pardo. Photo: Amit Sha'al
"The best way to prevent a cyber attack is to identify in advance the attack vectors hackers will use to compromise an organization's critical assets," XM Cyber CEO and co-founder Noam Erez said in a statement. "Even when an organization has deployed and configured modern security controls, applied patches, and refined policies, it should still ask 'Are my crown jewels really secure?' as there is a plethora of ways hackers can still infiltrate the system and compromise critical assets."
Founded in 2016 and headquartered in Herzliya, a northern suburb of Tel Aviv, XM Cyber employs a team of around 30 people, many of them ex-military cyber experts, in offices in Israel, the U.S., and Australia. XM Cyber has raised $15 million in equity to date. According to the company, the HaXM simulator is already deployed by financial institutions and critical infrastructure organizations.
Mr. Pardo retired from the Israeli intelligence agency in 2016 after 35 years in service. Speaking in December 2017 at a conference held by Calcalist in Tel Aviv, Mr. Pardo said that cyber attacks can be a "soft and silent nuclear weapon." Mr. Pardo also said that Israel's prodigious cybersecurity resources are "disproportionate to its size."