Entrée Capital Raises $80 Million for Second Fund
The new fund will invest in Israel-linked early stage startups, in the domains of fintech, software as a service, augmented and virtual reality, and artificial intelligence
Israel-headquartered venture capital firm Entrée Capital has raised $80 million for a new, second fund, co-founder and managing partner Aviad Eyal said in an interview with Calcalist on Monday. The new fund will invest in Israel-linked early stage startups, in the domains of fintech, software as a service, augmented and virtual reality, and artificial intelligence.

For daily updates, subscribe to our newsletter by clicking here.

Established in 2004 by Mr. Eyal and Martin Moshal, the venture firm's portfolio includes mobile social gaming company DragonPlay Ltd., acquired in 2014 by Bally Technologies Inc., and QR codes startup Visualead Ltd., acquired in 2017 by Alibaba. With offices in Herzliya, north of Tel Aviv, in London, and in Silicon Valley, the venture firm manages around $300 million in assets.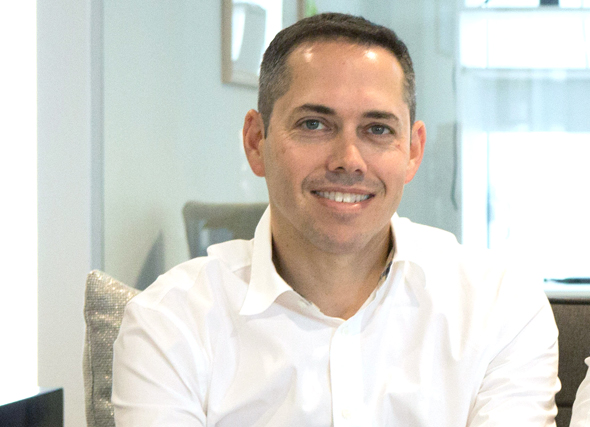 Entrée Capital co-founder and managing partner Aviad Eyal. Photo: Sarah Raanan

Israel-based secondary venture capital firm Vintage Investments Partners committed funding to the new fund, as did he and Mr. Moshal, Mr. Eyal said.

The firm is adding two partners to its team: Ran Achituv, a former general partner at Israel-based Magma Venture Partners, and Eran Bielski. Mr. Bielski joined Entrée Capital in 2015, and co-founded SigmaLabs Accelerator, the firm's startup accelerator in Tel Aviv.

Entrée Capital offers Israeli entrepreneurs capital at very early stages not targeted by major U.S. funds, Mr. Eyal said.

"Our approach always was—and still is—for entrepreneurs, by entrepreneurs," he added.