Mobileye to Expand Self-Driving Car Tests to California and Arizona
The Intel subsidiary has built 35 of the 100 cars planned for its autonomous fleet. Testing in Jerusalem has already begun
Intel and its subsidiary Mobileye have built up a fleet of 35 self-driving cars and have plans for 65 more vehicles, Mobileye's CEO and co-founder Amnon Shashua said on Tuesday at Intel Capital's Global Summit in Palm Desert, California.

For daily updates, subscribe to our newsletter by clicking here.

The self-driving cars are already being tested on the highways around Jerusalem, Mr. Shashua said, adding that the company will begin testing in California next month and later in Arizona.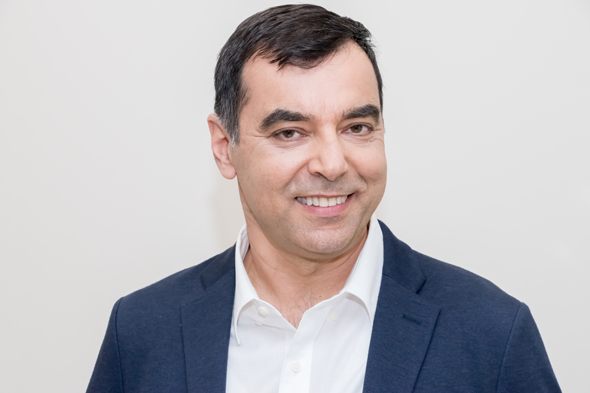 Mobileye's CEO and co-founder Amnon Shashua . Photo: Yonatan Hefner

Mr. Shashua said the company has avoided advertising the tests for fear of pedestrians jumping in front of autonomous cars to challenge them.

The autonomous cars, which come equipped with 12 cameras and sensors, have managed to safely switch between lanes and navigate traffic without jeopardizing human lives, Mr. Shashua said. The cars have also demonstrated an ability to drive with the aggressiveness that's the norm on Jerusalem roads.

"In Israel, if you are not assertive on the roads you may as well stay at home," Mr. Shashua said.

After recent accidents involving autonomous cars controlled by Tesla and Uber, Mr. Shashua promoted his company's safety standards for autonomous cars in a briefing with journalists.

First presented in October, Mobileye's Responsibility-Sensitive Safety model aims for the autonomous vehicle to never be the cause of an accident regardless of the actions of other drivers. Mobileye has proposed the model become an industry standard.

Mobileye has added 700 workers for a total of 1,500 since it was acquired by Intel last year for $15.3 billion, Mr. Shashua said in a briefing with the press on the sidelines of the conference.

Calcalist's reporter was a guest of Intel at the conference.