Credit Suisse to Invest $250 Million in Israel-based Life Sciences Venture Fund aMoon
Credit Suisse and aMoon announced a strategic partnership Wednesday. The latter was founded by one of the co-founders of Firewall pioneer Check Point
Credit Suisse AG and Israel-based life sciences, healthcare and technology venture capital firm aMoon announced a strategic partnership on Wednesday that will see the financial group and its subsidiary Credit Suisse Asset Management direct $250 million in investments to aMoon's second fund.
For daily updates, subscribe to our newsletter by clicking here.
Marius Nacht, the co-founder of firewall pioneer Check Point Software Technologies Ltd., co-founded aMoon in 2016 together with the managing partner Yair Schindel, a physician by education and the former CEO of Israel's National Digital Bureau. aMoon's first fund, now closed, was backed exclusively by Mr. Nacht. Its 16 portfolio companies include Israel-based DayTwo Ltd., which analyzes gut microbiomes to personalize dietary recommendations, and medical software company Medial EarlySign Ltd.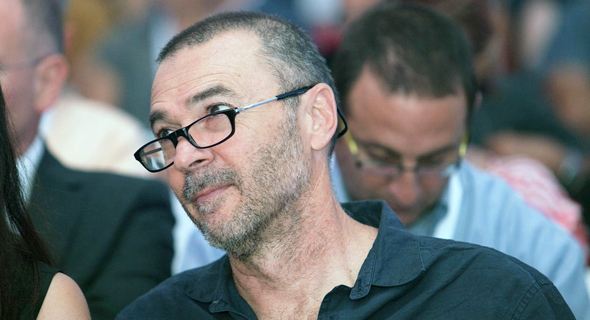 Marius Nacht. Photo: Orel Cohen
In April, aMoon announced a second fund for mid to late-stage health companies in the domains of pharma, digital health, and medical technology. The fund aims to close at $500 million, with a hard cap of $750 million. Prior to the commitment from Credit Suisse, the firm has already secured $200 million for the fund from Mr. Nacht and other investors.
According to Wednesday's announcement, the Credit Suisse commitment will be open to clients and institutional investors outside the U.S. and Canada.
Health tech is an important part of Credit Suisse's long-term house investment themes, the group said in a statement.
"It is critical that disruptive businesses, which are committed to resolving some of the healthcare sector's most pressing issues, receive access to venture capital and the liquidity they need," said in a statement Michel Degen, CEO of Credit Suisse Asset Management Switzerland and EMEA.
"Breakthrough scientific research, innovative technology, and decades of digital health records make Israel an ideal launchpad for leading this global transformation in healthcare," said Mr. Schindel in a statement.