In Israel, Bitcoin Is a Man's Game
According to data collected by an Israeli online cryptocurrency trading site, just 9% of cryptocurrency investors in the country are women
Only 9% of Israeli bitcoin investors are women, according to data collected by Israeli online bitcoin trading site Bit2C Ltd. and reviewed by Calcalist.

For daily updates, subscribe to our newsletter by clicking here.

The data analyzed is based on over 7,800 users who purchased bitcoin through the site between December 2017 and May 2018.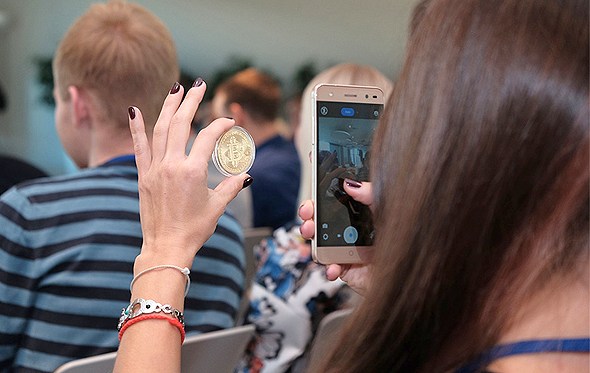 Bitcoin (illstartion). Photo: marvelmozhko/Pixabay

In correlation with the relatively small number of women in Israeli tech, 91% of investors in bitcoin are male according to Bit2C data. In the past 17 years, women accounted for just 7% of the founders or co-founders of startups established in Israel, 490 out of 7,100 companies, according to a report published last month by Israel-based market research firm IVC Research Center Ltd., which examined information collected since 2000. In comparison, In the U.S. women-founded venture-backed companies make up around 17% of startups, according to a January Techcrunch report.

Bit2C's data also shows that cryptocurrency is a young man's game—78% of investors who used the site are aged 18-40, 19% are 40-60 and only 3% are over 60 years in age.

Bitcoin is currently priced at around $8,400, after seeing a significant drop from over $11,479 on May 5th. At its all-time peak, bitcoin reached a price of over $19,600 on December 17. The cryptocoin's price has seen ups and downs ever since but has yet to reach a similar pinnacle in 2018.

Investors looking to liquidate cryptocurrency in Israel have faced regulatory obstacles and banks reluctant to accept large deposits of crypto earnings for fear of money laundering. Earlier this week, Bank Hapoalim, one of Israel's three largest banks, decided to accept a $200,000 deposit of bitcoin earnings, following a recommendation from a Tel Aviv district court, in what could become a significant legal precedence.