Berkshire Hathaway Solidified its Teva Position in 2018 First Quarter
According to a Tuesday filing, Berkshire Hathaway more than doubled its Teva stake during the first quarter of 2018
Warren Buffett's Berkshire Hathaway Inc. has solidified its position in Teva Pharmaceutical Industries Ltd., according to a filing submitted Tuesday to the U.S. Securities and Commission Exchange.

For daily updates, subscribe to our newsletter by clicking here.

According to the documents, Berkshire Hathaway more than doubled its stake in Teva during the first quarter of 2018, and as of March 31 owned around 40.5 million of the drugmaker's sponsored American depositary shares (ADS), worth almost $693 million at the time of the filing.

Teva is currently up almost 4% on NYSE pre-market.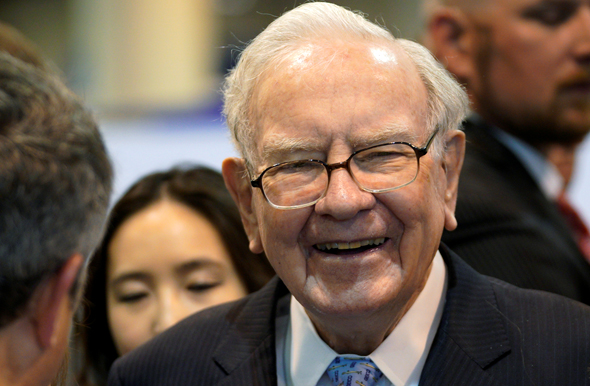 Warren Buffett. Photo: Reuters

A February filing revealed that Berkshire Hathaway acquired 18.9 million Teva ADRs in the fourth quarter of 2017, at a time when Teva stock reached a 15 year low. Following the disclosure, Mr. Buffet stated he wasn't personally involved in the decision to buy Teva stock.

Teva's stock has been declining since late 2015, as the company took multiple hits. Diminishing revenues, loss of patents for the company's multiple sclerosis blockbuster drug Copaxone, and heavy financing for a $40.5 billion acquisition of Allergan's generic unit Actavis, resulted in continued downward pressure on the stock's price. Fitch Ratings Inc. downgraded Teva's credit ranking to junk in November, casting doubts on the company's ability to adequately carry its long-term loans taken for the Actavis deal.

On November first, Teva appointed as CEO Kåre Schultz, formerly the CEO of Copenhagen-based pharmaceutical company H. Lundbeck A/S, reversing the stock's trend. In December, Mr. Schultz announced a reorganization plan intended to stabilize Teva's financial situation and reduce its expenses, which included significant asset divestment and the layoffs of 25% of Teva's employees by 2019.

Standard & Poor's Global and Moody's Investors Service downgraded Teva's corporate credit rating to junk during the first quarter of 2018.

Earlier this month, Teva published first-quarter results that exceeded analyst expectations in terms of revenues and non-GAAP earnings per share, leading the company to raise its outlook for 2018.