Tel Aviv Co-Working Real Estate Company Urban Place Opens First Jerusalem Location
This is the Urban Place's first expansion outside of Tel Aviv. The company raised $12 million in 2017
Tel Aviv-based shared office real estate company Urban Place is set to open its first Jerusalem location, the company announced Thursday.

For daily updates, subscribe to our newsletter by clicking here.

The central Jerusalem location, Urban Place's first expansion outside of Tel Aviv, will span 21528 square feet (2,000 square meters) and will feature a Bloomberg terminal offering finance market data, breaking news, and analytics, in addition to other amenities such an on-site gym and an auditorium.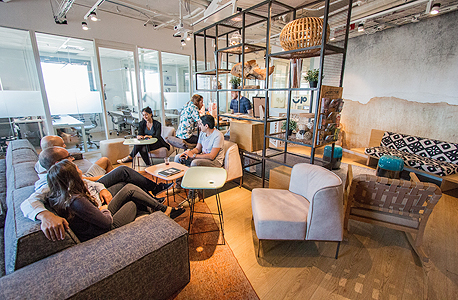 Urban Place. Photo: Idan Shukrun

Founded in 2015, Urban Place operates two coworking locations in Tel Aviv and is set to open a location in Paris this year. In May 2017 the company raised $12 million in funding. Urban Place previously announced intentions to open locations in Berlin, London, and Madrid.

Israel, where WeWork CEO and co-founder Adam Neumann had spent his formative years, has sprouted numerous shared office real estate companies in recent years, including Labs, Be All, Ayeka, Mixer, and Mindspace Ltd.

In February, Mixer raised $40 million in a round led by Puma Brandenburg, the investment firm headed by British businessman Howard Shore. The company, whose corporate name is TLV Lounge Ltd., launched in 2016.