Israeli Tech Veteran Giora Yaron Wants to Bring Israel's Bedouins Into the Tech Fold
General Electric is already outsourcing jobs to a small team of Bedouin engineers, as part of an initiative set up by Mr. Yaron
Very soon, Bedouins are going to make up half of the population of the Negev region of Southern Israel, and we can either ignore the fact of their segregation, or we can do something about it, Israeli tech entrepreneur Giora Yaron said in an interview with Calcalist earlier this month. Mr. Yaron, a serial founder of the companies, was talking about Siraj technologies LTD., a nonprofit organization he founded in 2017 to promote Bedouins' inclusion into the tech sector. Siraj operates just like a software company, taking on projects and employing Negev Bedouins.
For daily updates, subscribe to our newsletter by clicking here.
Founded by a group of tech and social entrepreneurs and academics from the Bedouin sector, Siraj provides software development services, mainly for the industrial Internet of Things (IIoT) industries. Siraj's primary client is General Electric Digital, a subsidiary of American multinational conglomerate General Electric. Siraj employs a team of five Bedouin engineers with the goal of generating more tech job opportunities in the region, reinvesting the profits in the education of the next generation of Bedouin techies. Siraj has been awarded the WeWork's Creator Awards for 2017.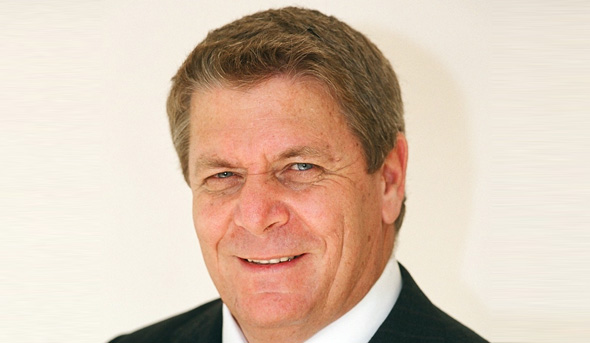 Giora Yaron. Photo: PR
Bedouins are members of nomadic Muslim Arab tribes originating in North Africa and the Middle East. In Israel, most Bedouin communities live in townships and unrecognized villages in the country's Negev desert region, many of which lack modern infrastructure and basic services such as electricity and running water. As a whole, young Bedouins do not enjoy the same educational and employment opportunities as Jewish Israelis, and even as other Arab populations in Israel.
Comprising around 20% of the Israeli population and 17.4% of the country's workforce, Arabs with Israeli citizenship have traditionally been under-represented in the local job market and especially in Israel's lucrative tech sector, despite the fact that Israel's tech industry is facing a shortage of talent.
Arab and Bedouin people find it hard to get hired by local tech companies due to a myriad of reasons, including language and culture barriers, a lack of the necessary network to land high-paying jobs, and the fact that much of Israel's Arab and Bedouin population lives outside of the country's metropolitan centers, where most local tech companies are located.
Back in the 1980s, Mr. Yaron served as corporate vice president of National Semiconductor, founding the company's facility in Israel—its first outside the U.S. From 1992-95, Mr. Yaron was president of Indigo NV, acquired by Hewlett-Packard in 2001. He was Chairman of Mercury Interactive, also sold to HP for $4.5 billion in 2006, and has been involved, as entrepreneur and investor, in numerous other startups. Today he serves as Chairman of the Executive Board at Tel Aviv University and sits on the Board of Governors and Executive committee of the Hebrew University in Jerusalem.
Mr. Yaron's involvement with the Bedouin community happened by chance, he said, through a meeting with members of Desert Stars, an Israeli nonprofit organization working to help Bedouins land better jobs. In the meeting, Mr. Yaron said he could help create job opportunities in tech. The first project came from General Electric, after Mr. Yaron reached out to one of his connections.
Siraj has operated in the same model since, with Mr. Yaron relying on his connections to source projects. Mr. Yaron said General Electric is now looking to double the team by employing five more engineers.
"Our vision is to have our own intellectual property, and to build an entire system of services around it," Mr. Yaron said, adding that he wants to move from employing just a few people to providing job opportunities to hundreds, even thousands of Bedouins.
Mr. Yaron said the effort starts with providing educational opportunities, adding that schools that cater to Bedouin communities lack resources to teach tech-related subjects such as physics and computer science. "I want Siraj to have exceptional human resources," he said. "Let's start with just 60 kids who receive new computers and paid instructors."
Mr. Yaron told Calcalist that he needs government funding to fully realize Siraj's potential.
Speaking about the challenges of integrating the Bedouin population into the local tech ecosystem, Mr. Yaron said that what some view as problems could just as easily become an opportunity. "We lack workers in Israeli tech," Mr. Yaron said. "We do not need them all tomorrow but I have to prepare the infrastructure."