Mobileye Signs Deal to Supply Self-Driving Technologies to 8 Million Cars, Report Says
The Jerusalem-based company signed a deal with an unnamed European automaker, Reuters reported Thursday. Mobileye has begun testing its self-driving cars in Jerusalem over past months
Intel and its Jerusalem-based autonomous driving subsidiary Mobileye have signed a deal to supply an unnamed European automaker with self-driving technologies for eight million cars, Reuters reported Thursday, citing a company official.

For daily updates, subscribe to our newsletter by clicking here.

The financial terms of the deal were not disclosed.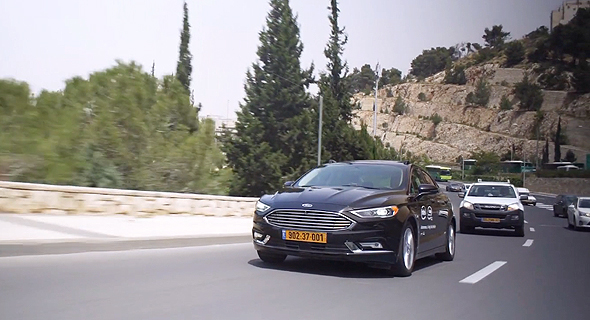 Mobileye self-driving car. Photo: Mobileye

Mobileye, founded by Amnon Shashua and Ziv Aviram in 1999, was bought by Intel last year for a little over $15 billion.

Speaking earlier this month at Intel Capital's Global Summit in Palm Desert, California, Mr. Shashua said Mobileye now has a fleet of 35 self-driving cars, and is planning to build 65 more vehicles.

Mr. Shashua also revealed the company has begun testing its driverless cars in Jerusalem in recent months. Mr. Shashue discussed the driving habits of Israelis, saying they proved uniquely challenging to the driverless car. If you can drive in Jerusalem, you can drive anywhere in the world, Mr. Shashue said.

Mr. Shashua also said Intel and Mobileye are planning to begin testing in California next month and later in Arizona.

Intel and Mobileye's autonomous cars are equipped with 12 cameras and sensors and are being promoted as a safety-first driverless vehicle, in light of recent accidents involving autonomous cars controlled by Tesla and Uber.

On Wednesday, Calcalist reported that Mercedes-Benz is also preparing to test its autonomous car on public roads in Israel later this year, pending regulatory approval. Mercedes will likely outfit an electric sedan with an autonomous driving system, people familiar with the plans told Calcalist on condition of anonymity.

The Daimler subsidiary launched a research and development center in Tel Aviv last year.