Ben Gurion University Launches $1 Million Investment Fund
The fund will invest in technologies developed and conceived by BGU students and graduates in the fields of technology, biotech, and social engagement
Ben-Gurion University of the Negev (BGU) is launching a $1 million investment fund, BGU President Rivka Carmi announced at an event held at the university on Wednesday.

For daily updates, subscribe to our newsletter by clicking here.

The fund will invest in technologies developed and conceived by BGU students and graduates.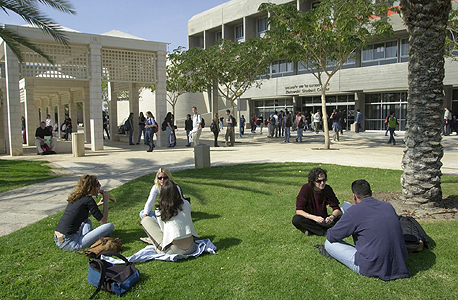 Students at Ben-Gurion University of the Negev. Photo: Meir Azulay

As part of the new initiative, students that successfully finish a course focused on identifying innovative and potentially disruptive technologies will be given a chance to join the fund's investment committee and act as on-campus scouters.

The main goal of the fund is to encourage on-campus innovation in the fields of technology, biotech and social engagement, Dana Gavish Friedman, vice president of entrepreneurship at BGN Technologies Ltd., the technology commercialization company of BGU, said in a statement. The fund will invest in dozens of groups of students each year, Ms. Gavish Friedman added.

In March, BGU, which is located in the southern Israeli city of Be'er Sheva, launched a new research center dedicated to the use of technologies like artificial intelligence, cybersecurity, and big data analytics in law enforcement.