Bullguard to Expand Israeli IoT Center with $5 Million Investment
Bullguard acquired Israel-based Dojo-Labs in 2016 and turned it into a research and development center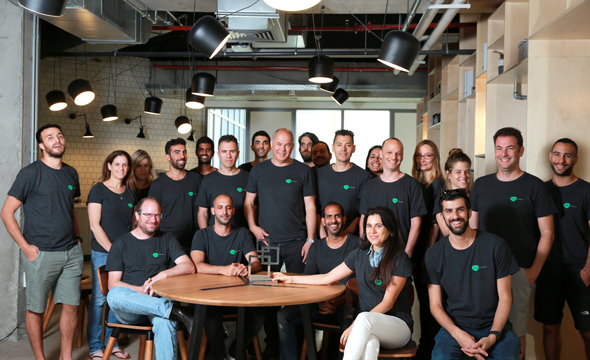 Dojo-Labs' team. Photo: Orel Cohen

London-headquartered cybersecurity company Bullguard Ltd. is expanding its Israeli research and development center with employee hires and a $5 million investment, the center's head Yossi Atias told Calcalist in an Interview Thursday.

For daily updates, subscribe to our newsletter by clicking here.

Founded in 2002, privately-held Bullguard develops consumer antivirus, firewall and internet protection tools for computers and mobiles. The company has 108 employees according to PitchBook, and reported gross profit of $14.5 million for the fiscal year 2016.
Dojo-Labs Co-Founder and CEO Yossi Atias (right). Photo: PR
צילום: יח"צ
Mr. Atias is the co-founder and CEO of Dojo-Labs Ltd., also known as Bullguard Israel Ltd. since it was acquired by Bullguard in 2016 and turned into its Internet of things unit. Founded in 2014 and based in Tel Aviv suburb Herzliya, in newly-leased offices, Dojo-Labs develops security and privacy technology for smart home IoT devices.

The company currently employs 30 people and is looking to hire 30 more, said Mr. Atias. The expansion is intended to strengthen Bullguard's IoT security business, and the new offices are intended to help Bullguard compete for the limited local tech talent.

In view of the demand for a product that is oriented towards private consumers and small businesses, the center develops a dedicated platform for global internet providers, Mr. Atias stated. The platform provides multi-level security, with an artificial intelligence-based security engine and machine learning software, he explained.

Launched in February and called Dojo by Bullguard, the platform's hardware connects to the router and performs network management and firewall duties, preventing malware, viruses, and other cyber threats from attacking all connected devices. The platform also connects to an app that enables users to monitor the security status of their networks.