Jabil Opens Optics Innovation Center in Israel
The company inaugurated a new 2,000 square meter optics technology development and manufacturing Center in Haifa, a city in northern Israel
Green Point, a division of U.S. manufacturing services company Jabil Inc., inaugurated a new 2,000 square meter optics technology development and manufacturing Center in Haifa, a city in northern Israel. The company announced the launch on Wednesday.
For daily updates, subscribe to our newsletter by clicking here.
Jabil provides design, manufacturing, supply chain, and product management services to manufacturers across a wide range of industries, operating over 100 facilities in 29 countries. Founded in 1966 and Headquartered in St. Petersburg, Florida, the company employs some 170,000 worldwide, according to Bloomberg.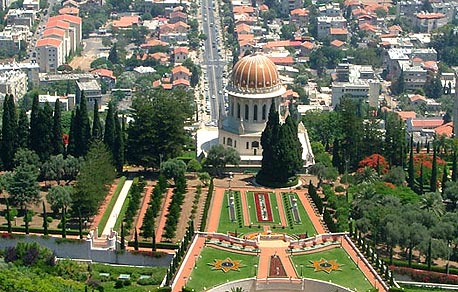 Haifa. Photo: David HaCohen
The company first established a presence in Israel in 2012 with the opening of its Tel Aviv office, focused on pursuing strategic partnerships with local startups. In 2016, Jabil launched a manufacturing facility in Kiryat Gat, in Israel's south. In July 2017, Jabil entered into a strategic partnership with Israel-based eyeSight Technologies, set to bring vision-based driver monitoring systems to market.
Jabil employs more than 600 people in Israel today.
The new center will provide manufacturing services in computational cameras and projection systems—among other services—to local tech companies, Jabil said in a statement.
The center is designed to meet the demand for complex assembly and integration of optoelectronic systems including optical design, development, and manufacturing of camera modules for smartphones, tablets, e-readers, and laptops. The Center will also create automotive products and solutions including advanced driver-assistance components, DMS systems, head-up display units, and LiDAR systems, the company said.